The Turkish government has continued its crackdown on opponents as it continues its incursion into Syria, detaining dozens of pro-Kurdish party leaders and leftist politicians.
The detentions came just before the pro-Kurdish People's Democratic Party (HDP) holds its party congress on 11 February. The HDP is the second largest opposition party in the Turkish parliament and is the only major party to openly oppose Operation Olive Branch - the Turkish military operation to drive Kurdish forces out of Syria's Afrin region.
Since Olive Branch began, around 600 people have been detained in Turkey for criticising the operation on social media.
HDP co-leader Serpil Kemalbay was in defiant mood: "The aim of these illegal and arbitrary operations is to prevent our congress being held in a healthy way," she explains, promising that the party meeting would go ahead regardless.
Kemalbay has not yet been arrested, though the state-run Anadolu news agency said that the authorities have ordered her and 16 other people's arrests.
Fellow HDP co-leader Selahattin Demirtas has been imprisoned over alleged links to Kurdish militants, as have many leading members of the party.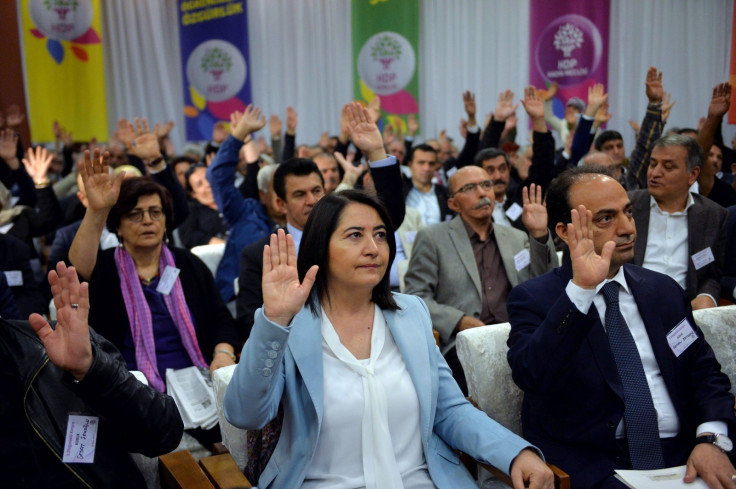 Authorities have also detained several left-wing politicians and activists. They include representatives of the Socialist Re-establishment Party, Green and Left Future Party, Socialist Party of the Oppressed, and Socialist Solidarity Party.
Turkish prosecutors made the arrests as they believed those detained planned to organise street protests and stir up clashes with the security forces.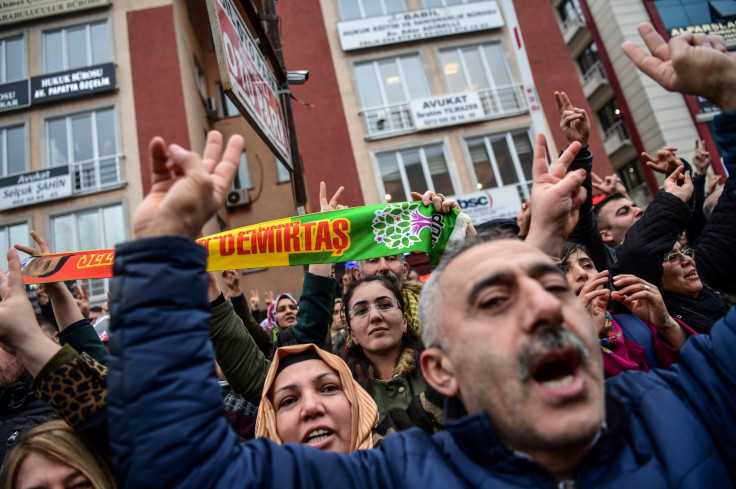 Operation Olive Branch resumed on 9 February with overnight airstrikes "neutralising" at least 34 Kurdish fighters, the Turkish Army said. The operation was briefly halted as Russia closed the airspace over Idlib after one of its aircraft was shot down on 3 February.
Thus far, the Turkish armed forces claim to have "neutralised" 1,062 Kurdish and Isis fighters for the loss of 14 Turkish soldiers.
The UN Office for the Coordination of Humanitarian Affairs reported that the incursion has so far displaced between 15,000 to 30,000 civilians.
Turkish authorities claim the operation in Syria's north western region of Afrin is also targeting Isis militants, though the group has never had a significant presence in the region.