OSCE observers say Turkey referendum was plagued by inequality and biased media
Head of observation mission Tana de Zulueta said unstamped ballots had 'contradicted the law'.
The Turkish referendum to grant sweeping new powers to President Recep Tayyip Erdoğan was plagued by "inequality" and a one-sided media coverage, international observers have confirmed.
During a press conference in Ankara, members of the Organisation for Security and Co-operation in Europe (OSCE) that the referendum suffered from "imbalance" and "curtailed freedoms". The head of the observation mission, Tana de Zulueta, added that unstamped ballot papers that were submitted "contradicted the law".
"The referendum took place in a political environment in which fundamental freedoms essential to a genuinely democratic process were curtailed under the state of emergency," Zulueta said.
"Our monitoring showed the 'Yes' campaign dominated the media coverage and this, along with restrictions on the media, the arrests of journalists and the closure of media outlets, reduced voters' access to a plurality of views."
Zulueta also critiqued "inadequate" legal framework as it did not offer impartiality in the coverage of the referendum, instead giving an advantage to the ruling party and President Erdoğan.
She condemned senior officials denouncing 'No' supporters as terrorist sympathisers, who were met with force by police interventions at events.
There have been reports that over three million unstamped ballots had been accepted by the electoral board, resulting in huge controversy as pro-Kurdish HDP opposition demanded a change in the vote outcome. Zulueta said it had "significantly changed" the validity criteria for the ballots.
"The (Supreme Electoral Board) issued instructions late in the day that significantly changed the ballot validity criteria, undermining an important safeguard and contradicting the law."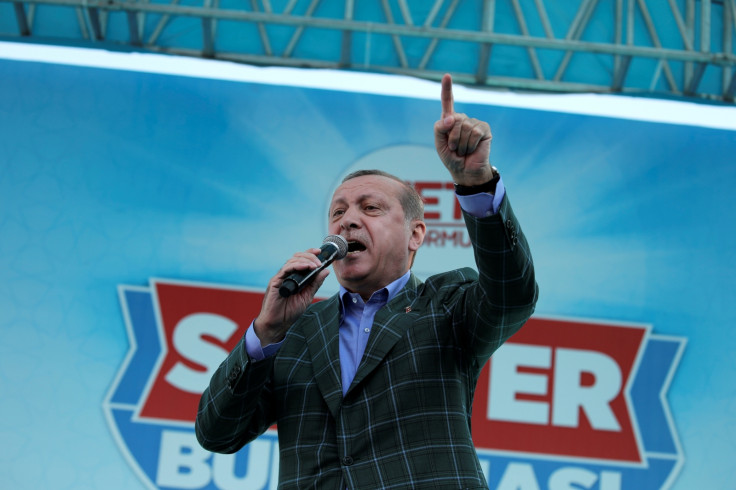 Electoral board head Sadi Guven hit back at claims ballots may have been fake or wrongly submitted, instead stating the decision was taken to prevent voters feeling "victimised".
"The ballot papers are not fake, there is no (reason) for doubt," said Guven.
The deputy chairman of the Republican People's Party (CHP), Bulent Tezcan, urged the vote to be scrapped to avoid all suggestions of foul play.
He said: "There is only one way to end the discussions about the vote's legitimacy and to put the people at ease, and that is for the Supreme Electoral Board to cancel the vote."
© Copyright IBTimes 2023. All rights reserved.