Turkey elections: Where now for Abdullah Ocalan and the Kurdistan Workers Party (PKK)?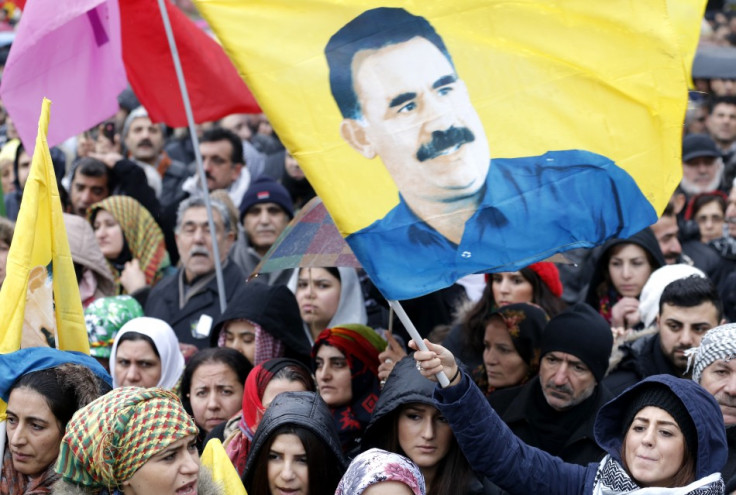 On the island of Imrali in the Sea of Marmara is a prison guarded by hundreds of armed Turkish soldiers, where 13 square metre cell holds the facility's sole inmate: Abdullah Ocalan.
Ocalan is certainly the most secure and arguably most controversial prisoner in Turkish history. Known as Apo – or 'uncle' in Kurdish – the founder of the Kurdistan Workers Party (PKK) is serving a life term from which he is unlikely to ever be released.
His name is on the lips of Kurds at rallies throughout Turkey and in northern Syria, where the Kurdish YPG militias linked to the PKK fight Islamic State (Isis). When Kurdish leader Selahattin Demirtaş won 13% of the national vote in last week's elections, it was Ocalan's pictures that were carried at Kurdish rallies throughout south-eastern Turkey.
"Ocalan possesses widespread respect and love within the Kurdish population. It is a very patriarchal society and there is a degree of personality cult in the Kurdish nationalist movement. He is regarded as a national hero," said Ege Seçkin, a Turkey analyst at IHS in London.
Ocalan and the PKK launched an armed struggle against the Turkish state in 1978 from Syria, where Ocalan remained until 1998 when he went on the run across Europe and Africa. He was finally captured by Turkish secret police in Nairobi and sentenced to death, which was later commuted to life imprisonment when the country abolished the death penalty in 2002.
The Kurdish leader spent the next 10 years in a 13 square metre cell, alone until 2009 when nine other PKK prisoners were transferred to the island. Since 2012, rights groups report that Ocalan has had a television set and since 2010 he has been able to make telephone calls. But those concessions have come at a price.
The once notorious PKK leader has struck an increasingly conciliatory tone in recent years with his occasional pronouncements from captivity. In 2013, Ocalan called for an end to the PKK's 30-year armed struggle against Turkey, during which 40,000 people have died. In 2015 he repeated that demand in a message to coincide with the Kurdish New Year.
But the victory of the Kurdish People's Democratic Party (HDP) last week leaves both the peace talks between Turkey and the PKK and the fate of Ocalan in limbo. With the ruling AKP unlikely to go into coalition with the Kurds (who have ruled it out anyway) and a ramping up of anti-Kurdish rhetoric by Erdogan during the election, the peace initiative has stalled.
"It seems unlikely that the peace process will move much forward as before and most likely we will see more instability due to the unlikelihood of a new government being formed on time," said Wladimir van Wilgenburg, an analyst on Kurdish affairs for Jamestown Foundation.
The bulk of the PKK's military infrastructure remains in northern Iraq at a base in Qandil near both the Iranian and Turkish borders. They remain fiercely loyal to Ocalan, but also in a difficult position given that they have no idea how they would be treated if they returned to Turkey. In that regard, the PKK leaders in Iraq have a lot more to lose than Ocalan.
"Ocalan had a personal interest in pushing negotiations. There was much less incentive for lower ranking PKK leadership in Qandil. These people do not want to lose their positions of interest under a peace agreement that would lead the PKK to disarm," said Seçkin.
"[Equally] they are in another country and it is unclear what status they would receive if they were to lay down arms and go back to their villages in Turkey. Would they be taken to court as terrorists or would there be a special arrangement? They need to guarantee their own future before they go forward with laying down arms. Once you bring down the PKK there is no going back."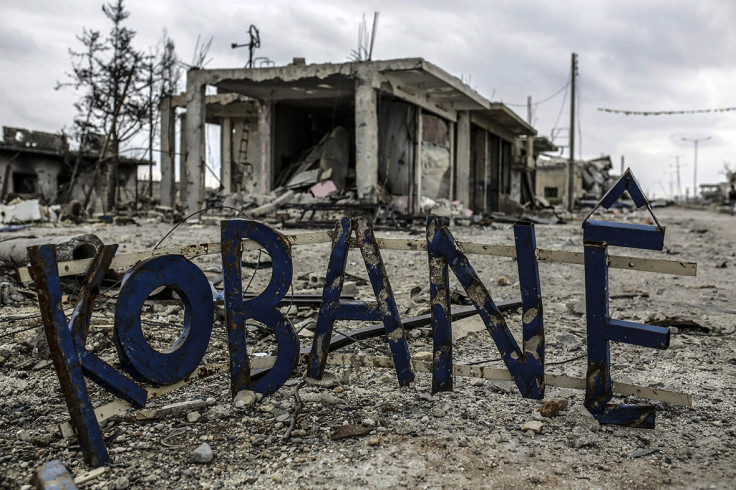 But even regardless of the situation of the PKK abroad, the victory of the HDP has demonstrated a new reality among Turkish Kurds: that the years of violence and battling the government both in terms of protests and open rebellion are likely over. The thousands of Kurds – and Turkish liberals – that voted for Demirtas are looking to the future, not the past.
It was a sentiment which Ocalan predicted in 2013.
"He has this unique ability to gauge the sentiment on the Kurdish street. In initiating the peace process [...] this was one of the key factors he took into account: that people are sick and tired of war. They want prosperity, they want economic stability. It was clear three years ago that the time for armed conflict was over, which is what motivated Ocalan's initiative," Seçkin said.
But equally the PKK is by no means irrelevant, even as Demirtas brings Kurdish politics into the mainstream and Ocalan calls for peace. The fight in Syria – where the PKK was integral in driving IS out of Kobane – has highlighted not only the group's strength but its importance. It has strengthened the argument that even if a peace deal is struck, the militia remains one of the only reliable protections that the Turkish Kurds possess.
Equally the Kurdish youth are impatient, and if the HDP is unable to improve the lot of the country's Kurds then the next generation may look to the PKK as a solution. If Erdogan and the AKP decide to abandon the peace deal that they began with Ocalan, there is no reason that a return to violence would not occur organically in Turkey's restive south-east.
"There is a younger generation that wants radical reforms, and it will be difficult for the HDP to contain them if there will be no reforms by the upcoming government," said Van Wilgenburg.
"It is still difficult for both sides to return to full fighting, so I doubt that heavy clashes between the Turkish army and the PKK will re-erupt again. Maybe we will see tensions and small clashes. But nothing can be ruled out."
But whatever occurs, analysts are agreed that it will be Ocalan that will be at its heart. The charismatic leader has defined the Kurdish struggle in Turkey and Syria for a generation. The more hard-line leadership of the PKK may not agree with him – but they are nothing without him.
"The PKK will never abandon Ocalan since then their whole ideology will fall apart. They might not implement his recommendations and advice from prison, but they will not split from Ocalan," said Van Wilgenburg.
© Copyright IBTimes 2023. All rights reserved.