Turkey Bombs PKK Kurdish Rebels amid Isis Kobani Crisis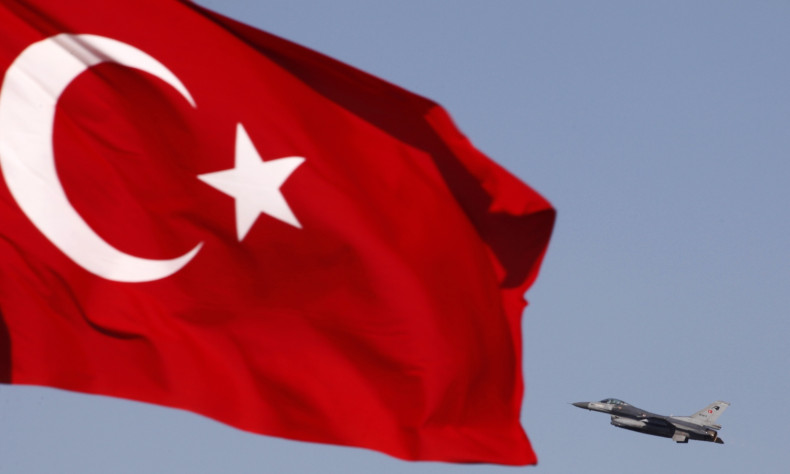 Turkey has bombed suspected Kurdish rebel positions in southeast Turkey amid growing tensions over Ankara's alleged inaction in relation to the crisis in the Syrian Kurdish town of Kobani.
In the first major airstrike against Kurdistan Workers' Party (PKK) militia since peace talks started two years ago, F-16 and F-4 jets fighter jets hit rebel targets in Diyarbakır province.
Ankara said the operation came in response to PKK shelling against Turkish military outposts in the area in recent days.
The Turkish General Staff said the militants were involved in "assassination, armed incidents and attacks on security bases" in the wake of a nationwide wave of Kurdish unrest that left more than 30 people dead last week, Hurriyet newspaper reported.
Riots exploded in many eastern provinces, as angry Kurds protested against the government's failure to support Kurdish fighters defending the Syrian Kurdish town of Kobani from Islamic State militants.
The Sunni militants' offensive on northern Syria has already caused 150,000 Syrian Kurds to flee to Turkey, heaping pressure on the Nato member to intervene, amid fears that Kobani's fall might result in the massacre of civilians.
But the standoff over Kobani has also endangered and could ultimately destroy a fragile peace process with the PKK. That began in 2012 as an initiative of Turkish President Recep Tayyip Erdogan, to end a 30-year-old insurgency by militants demanding greater autonomy and Kurdish rights.
The PKK is listed as a terrorist organisation by the EU and the US and has links to Syrian Kurdish militia fighting against IS, the YPG.
Last week, the jailed leader of the PKK Abdullah Ocalan, who is serving a life sentence on the Imrali prison island, said in a statement that the peace process will be over if Isis take over Kobani.
In turn Ankara has rekindled anti-Kurdish rhetoric, with officials claiming the war in Syria was "between two terrorist groups".
Turkey has been reluctant to join US-led coalition against IS despite the ally's insistence. Yesterday the government made a surprise u-turn denying Washington the use of its air bases to attack the Islamist group previously known as Isis.
Its main concern was linked to the possibility of Turkish and Syrian Kurds fighting together against IS, laying out the foundation of a future independent state.