Turkey orders takeover of opposition newspaper Zaman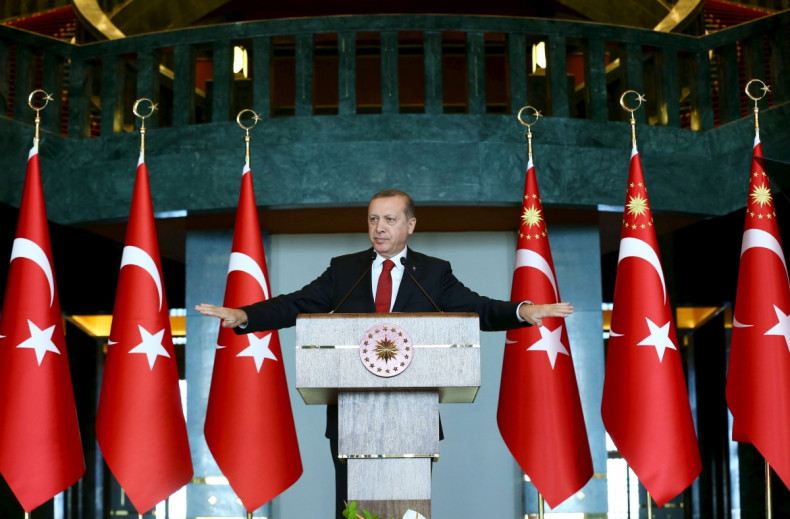 Turkish authorities have taken control of the country's biggest opposition newspaper placing it under the management of trustees. An Istanbul court ordered the leadership of Zaman, a newspaper tied to a rival of President President Recep Tayyip Erdogan, be taken over by a trustee panel, as requested by prosecutors.
The move, seen as part of a government crackdown on media freedom, sparked anger online and was condemned by rights groups. "By lashing out and seeking to rein in critical voices, President Erdogan's government is steamrollering over human rights," said Andrew Gardner, Amnesty International's Turkey expert.
Zaman is linked to Fethullah Gulen, a former ally of the Turkish president who lives in self-imposed exile in Pennsylvania and is accused by Erdogan of plotting to overthrow his rule. The feud between the two escalated in 2013, as Erdogan accused the cleric of orchestrating a wide-reaching corruption scandal that shook the government.
Authorities have since launched a crackdown on Gulen's eponymous Gulen movement, also called Hizmet (service), which has a worldwide network of private schools, media outlets and charities and exerted influence within the Turkish police and judiciary.
The group has been branded a terrorist organisation, despite no evidence of its involvement in violent actions. Civil servants suspected of being ties to Gulen have been purged and a number of business seized. Gulen himself has been put on trial in in absentia on accusations of attempting to topple the government.
The newspaper takeover entailed both the managerial and editorial boards will be reappointed by the court. "Today, we are experiencing a shameful day for media freedom in Turkey. Our media institutions are being seized," Sevgi Akarcesme, editor in chief of the newspaper's English-language publication, Today's Zaman, told a crowd that gathered outside the publication's headquarters in Istanbul.
Democracy watchdog Freedom House urged the EU and the US to denounce Ankara's action."The appointment of trustees to run Zaman amounts to a government takeover of a private media outlet, and is a flagrant violation of both rule of law and freedom of the press," said the organisation's executive vice president Daniel Calingaert. "The European Union and the United States, as Turkey's partners and allies, should not trade Turkey's support on migration and Syria for silence over the dismantling of democratic institutions."