Turkey: Ottoman language classes compulsory whether 'people want it or not', says Erdogan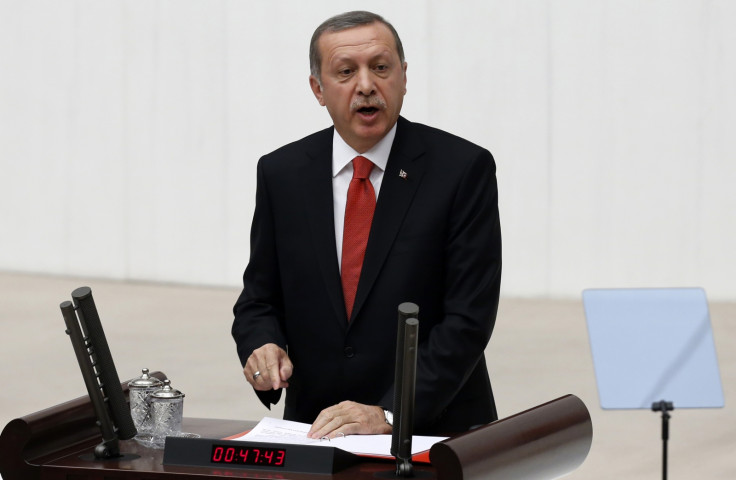 The Turkish government has introduced the compulsory study of the Ottoman language in high schools, with president Recep Tayyip Erdoğan saying the dialect will be studied whether opponents "want it or not".
The president made the comments after recent a debate on whether to introduce the Ottoman language in high school programs, Hurriyet Daily reported.
The proposal was put forward by the Democratic Teachers Union, which argued that many documents from the Ottoman era, including some inscriptions on gravestones, cannot be read today as Turkey switched from using the Perso-Arabic script to the Latin-based alphabet in 1928.
"Losing a discipline is disaster for a nation. There are those who don't want Ottoman [language] to be learned and taught. This is a very big danger," Erdoğan said during a speech at a meeting of the Directorate General of Religious Affairs (Diyanet) in Ankara.
"Whether they want it or not, Ottoman [language] will be learned and taught in this country," he continued. "The scholars of Turkey still stand tall despite the pressure and efforts to sever our ties with our roots for the past 200 years."
"You are the ones who will raise a civilisation that has collapsed. As a Muslim, I know very well that this religion has an owner who will protect it. It falls on our shoulders," the president added.
"If we can do our best for religion, then sectarian conflict will end. If we can ask the right questions, we will stop bloodshed."
According to the Turkey's National Education Council, Ottoman language classes will be compulsory for religious high schools and elective for other high schools.
However, critics argued the decision to introduce compulsory Ottoman classes will strengthen the alleged attempt of the government to impose different interpretations of history and values on the education system.
In November, the country found itself at the centre of controversy for replacing pictures in textbooks of human genitalia explaining the biological process of reproduction with images of animals such as dolphins.
Erdoğan also claimed that Islamic explorers discovered the Americas three centuries before Columbus, and called on the "discovery" to be added to science education in schools.
He added that "Columbus mentioned the existence of a mosque on a hill on the Cuban coast."
© Copyright IBTimes 2023. All rights reserved.