Turkey's Erdogan: Women Are Not Equal to Men, Their Role is Motherhood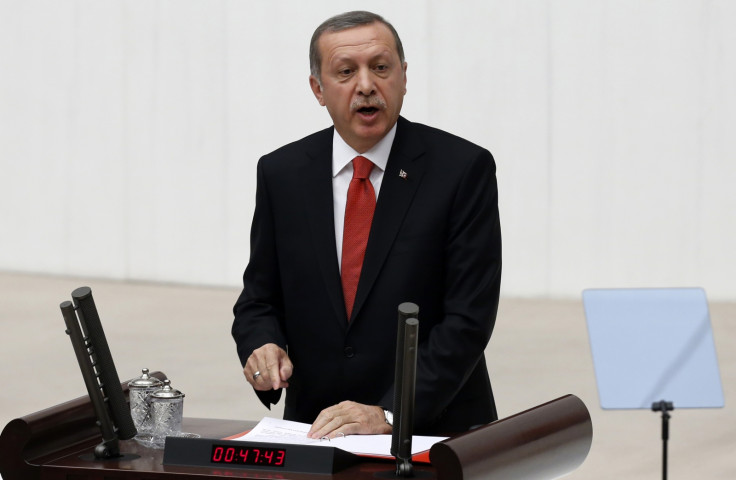 Turkish President Recep Tayyip Erdogan says men and women are not equal and cannot perform the same duties, in comments that are likely to enrage feminists and the secular society.
The conservative leader told the female audience of an Istanbul summit on justice for women that they are "too delicate" for men's jobs and should stick to what he maintains is their unique role in society: motherhood.
"Our religion [Islam] has defined a position for women [in society]: motherhood," AFP reported. "You cannot explain this to feminists because they don't accept the concept of motherhood."
Erdogan, who has implemented a religious conservative agenda in recent years, said it is against human nature to say that men and woman are equal.
"Their characters, habits and physiques are different," he said. "You cannot get women to do every kind of work men can do, as in Communist regimes.
"You cannot tell them to go out and dig the soil. This is against their delicate nature."
On the summit's topic, he said that even when it comes to justice the two genders should not be treated the same way.
"Equality among women and equality among men is the way of putting it correctly," he told the audience that included his daughter, according to Hurriyet Daily News. "What is particularly essential is women's equality before justice."
Erdogan and his ruling Justice and Development Party (AKP) are no strangers to sexist and degrading comments regarding women.
The president once claimed that every Turkish woman should have three children and in July, one of his ministers even went as far as saying that women should not laugh in public.
During Erdogan's 11-year rule, Turkey has seen the implementation of stricter laws on abortion and proposals to limit the use of morning-after pill.
© Copyright IBTimes 2023. All rights reserved.