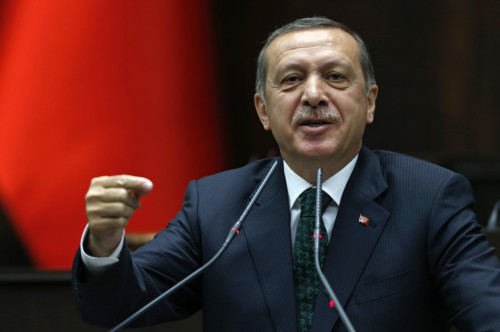 Turkey's parliament approved a controversial internet regulation bill that will enable authorities to block access to news portals and websites for violations of privacy.
Critics say that the bill is against people's freedom of speech and right of access to information.
Under the new bill, president of the Directorate of Telecommunication (TİB) in the country can block access to websites without obtaining prior court orders.
The Turkish parliament, which is dominated by Prime Minister Tayyip Erdogan's AK Party, easily won in a vote to approve the bill. It is part of a package of laws which is still to be approved as a whole. Once approved, it will be sent to President Abdullah Gul for signing it into law.
The bill also allows the government to record Internet users' browsing histories and save them for two years, raising concerns over the government's increasing encroachment into people's privacy.
Responses
The government's move to tighten grip on the internet has drawn serious criticisms from various foreign and domestic institutions.
The Turkish Industrialists and Businessmen's Association said the right to privacy is protected under existing laws and the introduction of a new law may result in problems in terms of preserving human rights, Azerbaijan's News.Az reported.
The association added that bill may negatively affect investors in the internet sector at a time when the country needs more private capital and investments in the telecommunications sector.
Committee to Protect Journalists' (CPJ) internet advocacy coordinator Geoffrey King told Today's Zaman that protection of the freedom of expression in Turkey has already been terrible, and the new internet law will seriously worsen it.
"The proposed amendments represent a dangerous shift in the balance of power between the Turkish government and those who would report truthful information on matters of public concern," said King.
Pınar Türenç, president of the Turkish Press Council, said the bill should not be voted on in a hurry but should instead be studied in detail.
The Organisation for Security and Cooperation in Europe (OSCE) said the new powers for the TİB mean it would be able to "gather communications data about all Internet users without any legal limits or restrictions."
The bill is seen as measure to prevent dissidents and citizen journalists from sharing video footage or other information regarding any social or political activity, according to News.Az.
The Turkish media earlier accused the government of reassigning thousands of police officers and more than 200 prosecutors and judges.