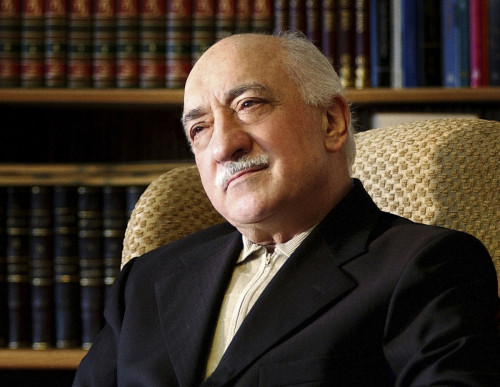 Fethullah Gulen, Turkey's influential cleric who lives in self-imposed exile in the US, has sued prime minister Recep Tayyip Erdogan for libel.
The lawsuit demands 100,000 Turkish liras (£27,458) in damages for "denigrating and insulting" remarks by Erdogan.
Erdogan accused Gulen's Hizmet (service) movement of being behind the wave of high-profile arrests that shook the moderate-Islamist government.
Erdogan denounced the investigation as a "dirty plot" to bring down his government by Gülen.
The reclusive Muslim cleric hit back at what he said was Erdogan's direct attack on Hizmet, which has extensive influence in the Turkish police and judiciary.
Turkish police chiefs ordered the arrests on corruption charges of 47 high-profile politicians and businessmen, including the sons of three cabinet ministers. The police chiefs were sacked after the scandal broke.
The government responded by sacking or reassigning hundreds of police officers and prosecutors.
From his golden retreat in Pennsylvania, Gülen "strongly denied" allegations that the latest Turkish probe was launched as part of a rift between the government and Hizmet (The Service) – another name for the movement.
Media outlets close to the movement such as Hurriyet News criticised Erdogan for using "hate speech".
The Gulen-affiliated Journalists and Writers Foundation (GYV) urged President Abdullah Gul to intervene in order to prevent "an important part of society from being subjected to political and social lynching".
Tensions between the reclusive Muslim cleric - who commands a global empire of media outlets, private schools and charities - and Erdogan have boiled over in recent months. The Turkish government had announced plans to outlaw private schools, including those run by the Gülen movement.
Over the past months, however, the cleric has made veiled criticisms of Erdogan's increasingly authoritarian style.