Turkey PM Erdogan Targets Twitter for 'Tax Evasion'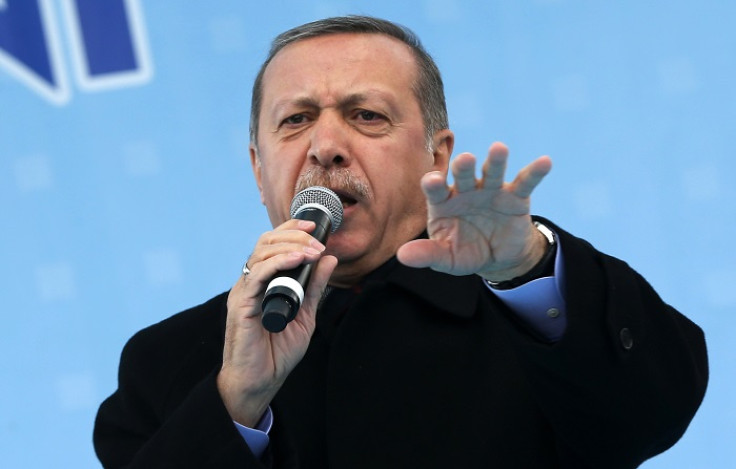 Turkey's Prime Minister Recep Tayyip Erdogan has once again attacked Twitter, which he tried to ban in the run-up to recent elections - only to back down when the ban was declared unlawful by the courts.
Now Erdogan accuses the micro-blogging site, along with Facebook and YouTube, as being "international companies established for profit. Twitter is at the same time a tax evader. We will go after it. These companies, like every international company, will abide by my country's constitution, laws and tax rules."
Quite how Erdogan plans to target Twitter this time remains unclear. He banned access to the site for Turkey's 12 million Twitter users on 20 March, triggering an outcry from the country's Nato allies and human rights groups.
Europe's commissioner for the digital agenda, Neelie Kroes, tweeted: "The Twitter ban in Turkey is groundless, pointless and cowardly. Turkish people and the international community will see this as censorship. It is."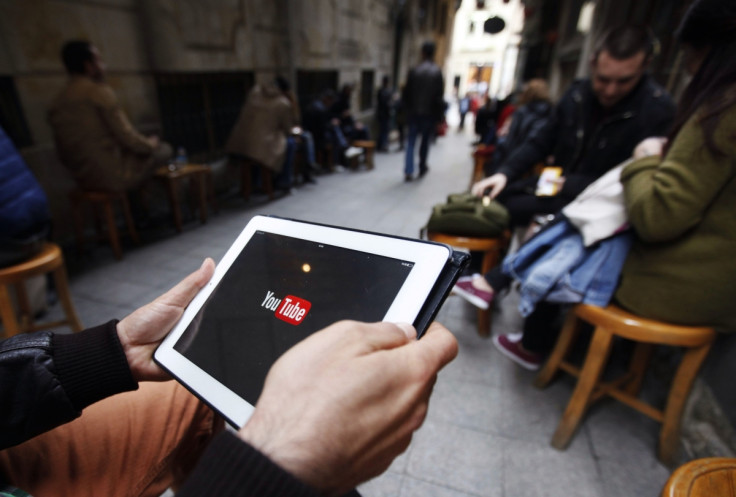 A man tries to connect to YouTube web at a cafe in Istanbul.
Reuters
Erdogan is thought to have ordered the ban because of damaging leaks about corruption in his inner circle in the run-up to municipal elections on 30 March - which his party won. However, many Turkish Twitter users – President Abdullah Gul included - simply used their mobile phones or adjusted internet settings to get round the ban.
On 3 April Erdogan had to back-track when the constitutional court ruled against the Twitter ban on the grounds it violated the right to freedom of expression – a verdict he slammed again in a television speech on Saturday.
The court, said Erdogan, was "advocating commercial law of international companies instead of defending the rights of its own country and its own people. This amounts to interference in politics. We abided by the ruling... but I say it again, I don't respect it."
A ban on YouTube, which came into force on 27 March, remains in place despite two courts ordering it to be lifted. However, the bans are harming Turkey's international reputation and the country's ambition to join the European Union looks more distant than ever.
Citing the ban on social media sites David McAllister, a leading candidate of Angela Merkel's Christian Democratic Union at the European Parliament elections, said: "The current assault on freedom of expression in no way conforms with European standards."
© Copyright IBTimes 2023. All rights reserved.