Turkey: PM pledges dowry of gold to young women to have children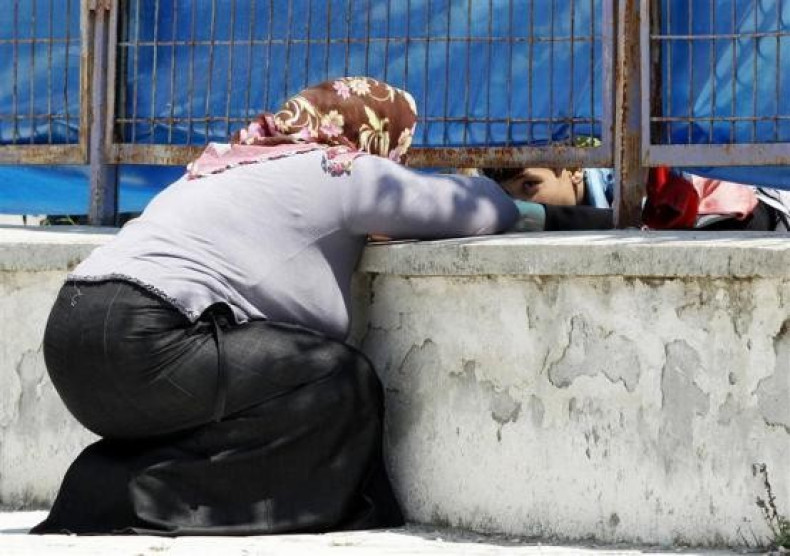 Turkey is to offer up to 10,000 Turkish lira ($4,000) to couples that marry early in a bid to get young people to marry before graduating from university and produce at least three offspring.
The Justice and Development Party (AKP) government and Prime Minister Ahmet Davutoglu have outlined a series of financial incentives, including cash rewards and debt paybacks, as part of the AKP's vision of women in the "New Turkey".
The AKP, which has been in power for more than ten years, with Prime Minister Recep Tayyip Erdogan in charge for most of them has its roots in Islam, and wants to make Turkey more Islamic.
The government is hoping the promise of financial incentives will encourage couples to marry young and women to produce at least three children at a young age.
One of the most eye-catching incentive by the government is the offer of a dowry account and the pledge of gold coins.
For instance, when a couple has a baby, they will be able to open a bank account for their offspring. The government said it will add 15% to the account's balance when the child reaches the age of marriage.
Childbearing mothers will be rewarded with gold coins. The prime minister explained each mother will receive 300 lira [$120] after giving birth as a gift from the state.
"That equals half a gold coin. This gift will be [increased to] 400 lira [$160] for the second child and 600 lira [$240] for the third. It will be the state that will pin the first gold coin on the mother and the baby," Davutoglu added.
The prime minister also declared that working women will be allowed to work for 4 hours a day on a full salary for at least a year after birth, and will be guaranteed employment.
The unusual measure means that women who produce three children successively will be receiving a full salary for half a day's work for 3 to 4 years.
Incentives for married students
Other measures target university students. If they marry, they will no longer have to pay back their student loans - which will be considered grants.
In another move to push young couples to marry early, married couples attending university will not be charged for hostel accommodation.
The prime minister offered an additional incentive in the form of home savings accounts offered to young married couples. Davutoglu announced the government will be adding 15% to the amount saved in five years, if the account remains untouched.
However, if the money in the account is taken out within four years, the subsidy will be 10% and it is reduced to 5% if used in three years.
Until now about 3,000 university students have married and have applied for these incentives, according to Habertürk, a local newspaper.
Growing local outrage
The measures have sparked outrage in the country, with women organizations, labour unions and employer associations denouncing the package.
Women organizations claim the goal behind the campaign is to keep women at home, remove them from economic and social life and allow them just to bear children, charged Zülfikar Doğan, a commentator on Al Monitor.
President Recep Tayyip Erdoğan has unfailingly exhorted women to have at least three children, while also calling abortion "murder".
In December last year he slammed birth control, saying: "One or two (children) is not enough. To make our nation stronger, we need a more dynamic and younger population. We need this to take Turkey above the level of modern civilisations."
During a visit to the Service for Youth and Education Foundation of Turkey in July, Erdoğan told the girls: "Don't delay your marriage. Decide quickly and marry while you are studying or immediately after graduation — the minute you find your destiny [kismet]. Don't be too selective. If you are, you won't achieve it."
Commentators have also accused the government of producing a polished election package, ahead of the upcoming presidential election in August.