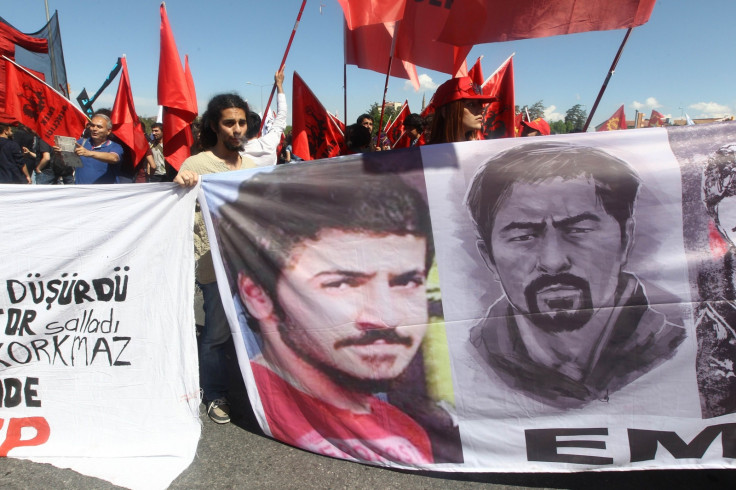 Two Turkish policemen have been sentenced to 10 years in prison for the murder of an unarmed student who was beaten to death during the Gezi Park's anti-government protests that rocked the country in 2013.
Ali Ismail Korkmaz, 19, was beaten senseless as he was trying to escape police teargas at an anti-government protest in the northwestern city of Eskisehir. He died after 38 days in a coma due to a brain haemorrhage.
Mevlüt Saldoğan and Yalçın Akbulut, who were of a group of eight people who took part in the lynching, were handed 10 years and 10 months and 10 years respectively by Kayseri 3rd High Criminal Court.
Korkmaz's mother slammed the prison sentence saying: "Is this justice? The penalty cannot be so cheap".
"They beat a 19-year-old boy to death and they were not even punished...is this justice? Everybody saw them, everybody is witness."
After the verdict, Turkish police fired teargas and water cannons to disperse protesters which gathered outside the court and were shouting "The murderous state will pay".
Several people were injured in the clashes.
The deputy leader of the opposition Republican People's Party (CHP) Sezgin Tanrıkulu said that police "are taking revenge for this sentence".
Inside the court, people chanted: "Rage of the mothers will suffocate the murderers!"
"This is not a just decision," said one of the victim's lawyers, Ayhan Erdoğan. "It's a decision that was made under pressure from [President Recep] Tayyip Erdoğan."
He said he would take the case to the European Court of Human Rights in Strasbourg.
"The tradesmen and the murderous police have been protected and rewarded by the court."