Turkey has pledged to support the semi-autonomous region of Kurdistan in its fight against Isis (now known as the Islamic State).
The Kurdish region has been faced with an IS offensive and a potential humanitarian crisis by the influx of refugees from embattled regions of northern Iraq.
Turkish President Recep Tayyip Erdogan met with the Kurdistan Region Prime Minister, Nechirvan Barzani, on the sidelines of a World Economic Forum meeting in Istanbul to outline Turkey's assistance.
In a statement released by the Kurdistan Regional Government (KRG), Erdogan stated Turkey's continued commitment to agreements with Erbil, but precise details of Turkish assistance were not given.
"The two sides talked in detail about the events and the latest developments in Iraq, the Kurdistan Region, [and other affected regions], and highlighted in particular the events after the terrorist attacks by the Islamic State (IS) on the province of Mosul and in Tikrit, and then on the Kurdistan Region," the statement said.
"President Erdogan emphasised on enhancing Turkey's relations with the Kurdistan Region and reiterated Turkey's commitment to these relationships and agreements with the Kurdistan Region in all areas."
Erdogan said that Ankara was "in constant coordination with the coalition forces in the face of terrorism, and that this coordination will also include the Kurdistan Region in order to end any threat to the region," according to the KRG statement.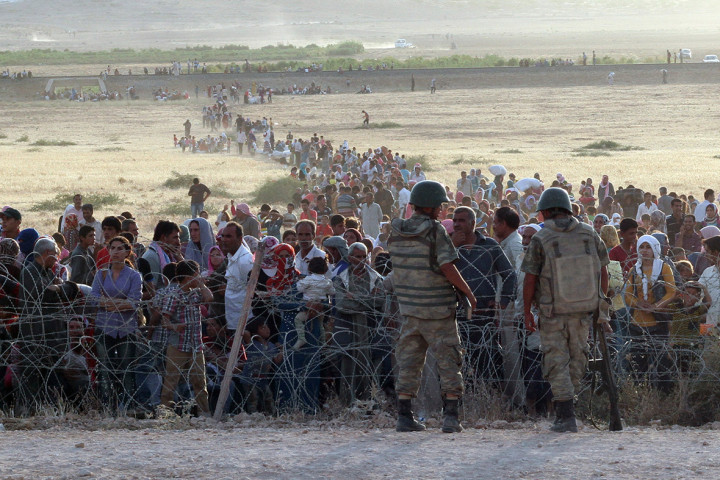 The Turkish leader's statement of continued commitment to Kurds in northern Iraq comes after claims by a leading member of the Kurdistan National Congress, Adem Uzun, that Turkey was aiding the Islamic State in their offensive on the Syrian Kurdish town of Kobani.
Turkey has been reluctant to join a US-led coalition to tackle IS for fear that action would strengthen their long-held enemy, Syrian President Bashar al-Assad, and worsen sectarian divisions in Iraq.
Following the release of 49 Turkish and Iraqi hostages held by the terror group, Ankara's stance has shifted to one of assistance to the US-led coalition.
Erdogan confirmed in New York that Turkey would provide the "necessary support" to the operation in a "military or logistical" capacity to tackle the jihadists.