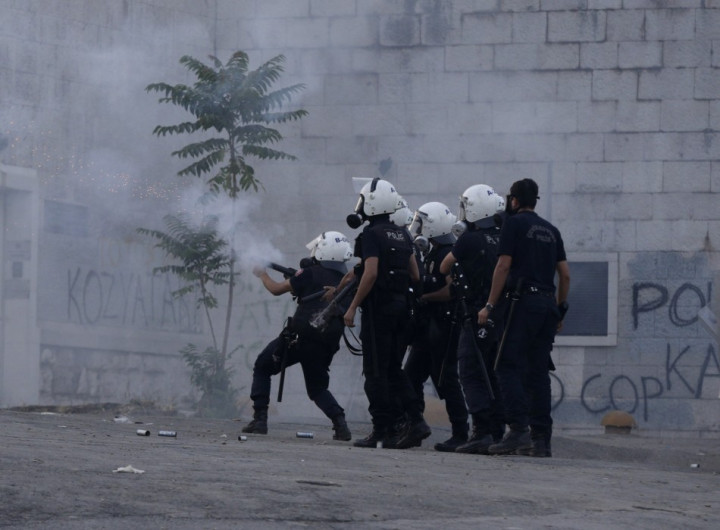 Turkish deputy prime minister Bulent Arinc has made a U-turn on the government's position towards the anti-government protests that have exploded across the country's biggest cities over the last five days.
Speaking at a news conference after a meeting with Turkish president Abdullah Gul, Arinc admitted that an excessive use of force by police had aggravated the protests and apologised to those who were injured in the clashes.
"Protests in Taksim Gezi Park are legimitate, use of pepper gas by police was wrong," he said, claiming that police had been advised not to use teargas unless for self-defence.
"Naturally, police's initial excessive use of force in the protests has attracted a reaction."
Protests started peacefully in response to a court order that gave the go-ahead for the park to be torn up and replaced with a shopping mall but have become increasingly violent.
Arinc said he would meet the organisers behind the protests. "We will first review the court order, then discuss with all the stakeholders and citizens of Istanbul," he said.
The deputy prime minister also thanked opposition nationalist party MHP and the pro-Kurdish BDP for their "constructive" role in protests. "We are the government of all, trying to correctly read the protests and making self-criticisms," he said.
His tone was more conciliatory than that of Prime Minister Recep Tayyip Erdogan, who remained defiant as protests spread across Turkey's four biggest cities, including Izmir, Ankara and Istanbul.
He boasted that he could mobilise a mass public retaliation against the demonstrations.
READ:
Turkish Activist Nagehan Uskan: Today We Are All Someone New [BLOG]