Although not at the level of the deadly Gezi Park protests that hit Turkey last summer, pockets of discontent are flaring up again. IBTimes UK looks at the reasons for Turks' anger.
Highway in Ankara
Students from the Middle East Technical University (ODTÜ) clashed with police in a protest against the opening of a highway across the campus in Ankara.
Police fired teargas and water cannon to disperse several hundred people gathered in front of the university's main gate.
Some students burnt an image of prime minister Recep Tayyip Erdogan and chanted slogans of "government resign" and "thief Tayyip Erdogan" within the campus. A barricade was set up.
Erdogan and several ministers attended the opening ceremony of the highway.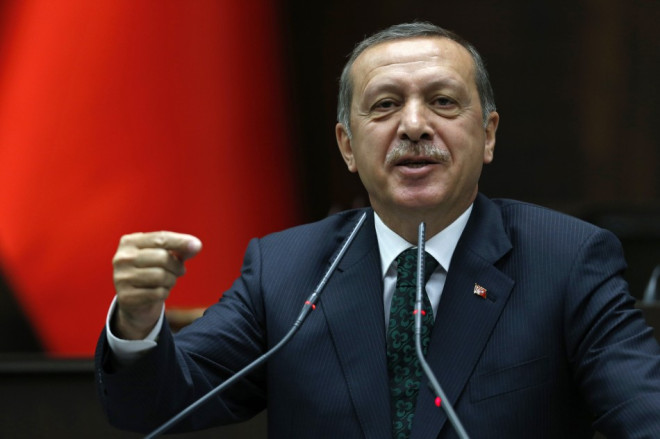 Corruption
Erdogan has also been accused of corruption by political rivals after he allegedly told his son Bilal in a phone conversation in a recorded phone converation to dispose of large sums of money on the day police raided properties in a corruption swoop.
Demonstrators alleging government corruption were dispersed by police with rubber-coated steel bullets, teargas and water cannon.
Erdogan's office said that the voice recordings were fake, Reuters reported but the Republican People's Party, Turkey's main opposition group, claimed to have verified the recordings through "three or four channels". It also called on Erdogan to resign or leave the country.
Ankara's chief prosecutor launched an investigation into the leaked recordings.
The corruption scandal, which erupted in December, was believed to have been orchestrated by a US-based Muslim leader with influence in the police and judiciary in a bid to unseat Erdogan ahead of elections this year. The leader, Fethullah Gulen, denied involvement in any scheme, Al Jazeera said.
Internet censorship
Turkish president Abdullah Gul's approval of a new bill which tightens the government's grip on the internet sparked street protests and various anti-censorship campaigns.
The proposed law would increase controls on internet usage and give the government the authority to order web hosts to keep records of web activity for up to two years. The legislation would also allow Turkey's telecommunications authority (TIB) to block websites without first obtaining a court order.
The bill was criicised as a way of preventing dissidents and citizen journalists sharing video footage or other information regarding any social or political activity, according to News.Az.
"There is no censorship on the internet. Freedoms are not restricted. We are only taking precautions against blackmail and immorality," Erdogan said.
"If the internet and computers are not used in a proper way under monitoring and order, they do not constitute beneficial or educational tools any more. Instead, they turn into dangers with bitter results," Erdogan continued.
Around 300 protesters gathered in Ankara and smaller demonstrations took place in the coastal city of Izmir.
Riot police fired teargas and water cannon at hundreds of protesters.
Twitter campaign #UnFollowAbdullahGul was launched after Gul approved the proposed bill. His follower count dropped by more than 100,000 in two days, Al Jazeera said.