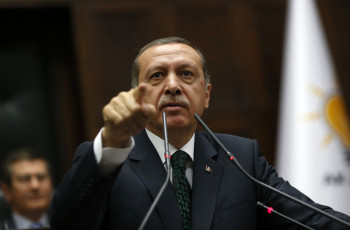 The Turkish authority responsible for communications said it will not unblock YouTube despite a court ruling which ordered the ban on the video-sharing website "be declared null and void".
The Communication Technologies Institution (BTK) announced that it would not allow users back on the website while "criminal content" remains uploaded.
YouTube was blocked without a court order last month by the Telecommunications Authority (TIB) after leaked recordings implicated the Turkish government in an alleged corruption scandal.
The removal of Twitter and YouTube from Turkish internet led to various courts supporting or rejecting the ban.
An Ankara court first ruled that the ban was justified based on a law criminalising insults to the founder of the Turkish Republic, Mustafa Ataturk.
Then, the Golbasi Court of Peace demanded that the site be unblocked before a higher court reversed this decision because of the "criminal content" on the site. The same court then reversed its own decision, declaring the YouTube ban to "null and void".
Turkish Prime Minister Recep Tayyip Erdogan's ban of YouTube occurred after a leaked video of a conversation head of intelligence Hakan Fidan and Turkish foreign minister Ahmet Davutoğlu was posted on the video-sharing site.
In the the leaked call, Erdogan allegedly gives his thoughts that an attack on Syria "must be seen as an opportunity for us [Turkey]".
In the conversation, Fidan says he will send four men from Syria to attack Turkey to "make up a cause of war".
Following Erdogan's victory in local elections with 47 percent of the vote, he warned that his rivals will "pay the price" for trying to bring about his downfall.
"Nobody should be upset. 77 million people should know that the new Turkey has won today. This is the wedding day of the new Turkey," said Erdogan.