Turkey's Erdogan Blocks Access to Twitter Accusing Gülen of Social Media Attacks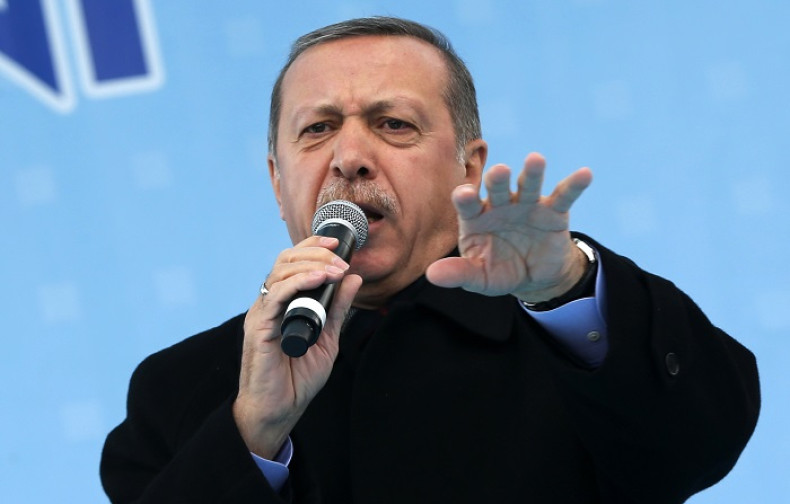 Turkey's Prime Minister Recep Tayyip Erdogan has threatened to "wipe out" Twitter from his country and imposed stiff curbs on the social media site.
Erdogan apparently did not take kindly to the voice recordings and documents, showing evidence of corruption in his party, posted on Twitter.
He said the recordings were "vile fakes", and fabricated to defame the government before the scheduled elections this month.
In one of the leaked recordings, Erdogan is heard asking his son to remove a large amount of cash from his house, even as the prime minister is under investigation for corruption charges, the Al Jazeera reported.
The government considers such recordings as illegal, and the state-run Anatolia news agency confirmed that the authorities have "technically blocked access to Twitter".
The Associated Press quoted Neelie Kores, Vice President European Commission, as saying that the restrictions on her Twitter account were "groundless, pointless, cowardly".
She said the "Turkish people and (international) community will see this as censorship. It is".
But Erdogan has made it clear that he will not bend regardless of what the "world may say".
"The international community can say this, can say that. I don't care at all. Everyone will see how powerful the Republic of Turkey is."
Turkish users trying to access Twitter are taken to a statement citing four court orders justifying the ban on the site.
Erdogan said Twitter had failed to pay heed to earlier Turkish court orders to take down the links seen as illegally discrediting his regime, forcing him to ban the social media site.
"If Twitter officials insist on not implementing court orders and rules of law ... there will be no other option but to prevent access to Twitter to help satisfy our citizens' grievances," said a government statement.
Two weeks ago, Erdogan said he was contemplating imposing bans on Facebook and YouTube, as these platforms were being used for anti-government propaganda.
"We are determined on the issue, regardless of what the world may say," Erdogan had said.
"We won't allow the people to be devoured by YouTube, Facebook or others. Whatever steps need to be taken we will take them without wavering."
He said the steps included banning these sites, "because these people or institutions are [using social media] for all kinds of immorality, all kinds of espionage and spying".
Erdogan sees Gülen hand
Erdogan has accused Fethullah Gülen, a US-based founder of the Gülen movement, a "pacifist and moderate" Islamic school of thought, of being behind the recent social media attacks on his government.
According to him, supporters of Gülen in the police and the judiciary carry out "espionage" activities against his party. The Gülen movement has denied any connection with the wire trapping and whistle-blowing attempts on Twitter.
Nu Wexler, Twitter spokesman, said the company was "looking into this now," without revealing any further details.
However, users in Turkey will be able to send tweets via SMS, and it appears that the government has not blocked the SMS service for the site.
Other countries including Iran, China and Egypt too have banned Twitter or its accounts at one point or another.