Turkey's Riot Police Use Water Cannons on Vote Fraud Protesters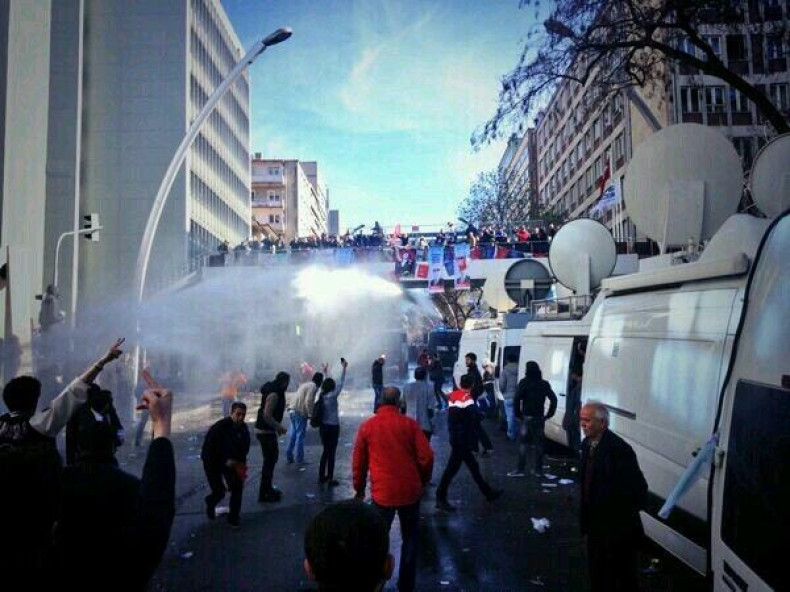 Riot police in Turkey have used water cannons to disperse protesters who claimed their votes were fraudulently miscounted. The events unfolded outside the High Elections Council in the capital Ankara.
Thousands of protesters from the main opposition party, the secular, Republican People's Party (CHP), were demanding a vote recount after the ruling AK Party of premier Recep Tayyip Erdogan narrowly won the municipal elections in Ankara, but were confronted by riot police.
CHP's Ankara mayoral candidate Mansur Yavas lost to AKP mayor Melik Gokcek by a margin of 43.77 to 44.69% triggering allegations of election fraud.
Yavas wrote on his Twitter account that a recount "will reveal the truth".
Supreme Electoral Board president Sadi Guven told reporters: "This is a legal process. We will wait and see. Citizens and political parties should remain calm."
Police have forbidden any further protests outside the electoral commission claiming it was the last warning.
The CHP's Istanbul candidate Mustafa Sarigul also called for a recounting of votes in local polls for "a better acceptance of results".
The ruling AKP scored sweeping victories in municipal elections, despite a corruption scandal and street protests.
Allegations of election fraud circulated on social media, with some complaining about the electricity blackouts in the Turkish capital and other cities. Votes had to be counted by candlelight.
Turkey's energy minister Taner Yildiz blamed widespread power blackouts that disrupted vote-counting after the local elections on a cat.