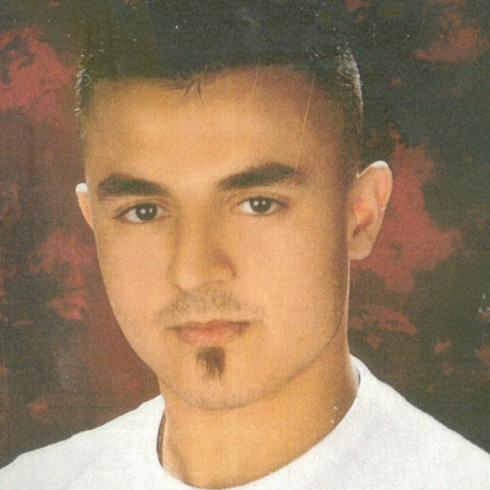 Four north London gangsters have been jailed for the murder of an innocent man caught up in bloody turf war.
Cem Duzgan, 21, of Islington, was shot at close range 11 times at the Clapton FC Club, a Turkish social club in Hackney, east London, in October 2009.
The gunman, Blaize Lunkula, 28, was jailed for life and will serve at least 35 years. Three other men - Yusuf Arslan, 24, Ndombasi Makusu, 27, and Christian Barabutu, 22 - were also sentenced at the Old Bailey after being convicted of murder.
Arslan was jailed for 33 years, Makusu was given at least 28 years while Barabutu, 22, who was 17 years old at the time of the shooting, was detained for a minimum of 18 years.
Deadly rivalry
The shooting was the culmination of a bloody turf war between the Hackney Turks and the Tottenham Turks.
Tottenham gangster Lunkula executed Duzgan in the pool room, peppering his head and chest with 11 bullets from just 30cm (1ft) away.
Three days earlier, Oktay Erbasli, a member of the Tottenham Turks, had been shot dead as he sat in his car at traffic lights. Prosecutors told the court that Duzgan's death was a revenge killing but that it was a case of mistaken identity.
Origins - neglected children
According to reports, members of the Tottenham Turks and Hackney Turks are Kurdish or Alevis, a distinct religious group.
The head of the Alevi Cultural Centre in Dalston, east London, Israfil Erbil, told the BBC: "Turkish people who immigrated into the UK in the 1980s have neglected their children while they were struggling to survive in this new country. This neglect created a lack of identity within the second generation."
The sense of belonging to a gang is thought to have filled that void and starting in 2007 the gangs' violence escalated.
David Lammy, Labour MP for Tottenham, has called for an end to the fighting.
"A handful of thugs are being allowed to damage the name of London's Turkish speaking community," he said.