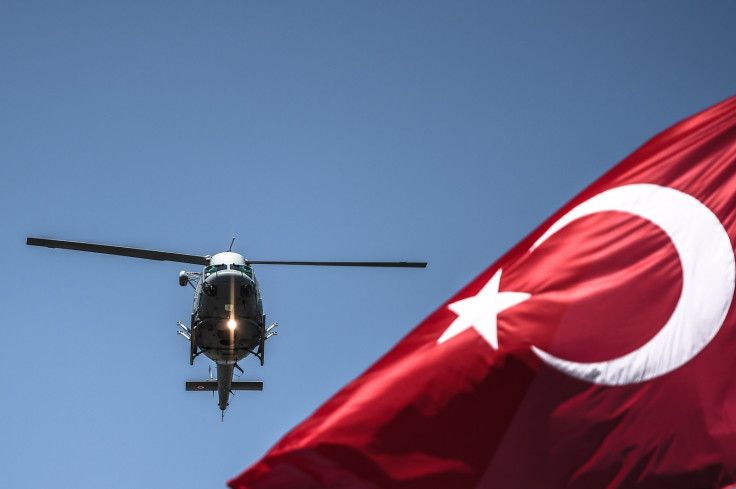 A Turkish military helicopter has crashed near the Iraqi border killing 13 soldiers, officials in the country have said.
Minutes after taking off, the helicopter is thought to have hit high voltage power lines and crashed, according to a military statement. The accident took place near the town of Uludere on Wednesday (31 May).
The helicopter was reportedly an AS532 Cougar type and crash landed in the Sirnak province where the Turkish military is fighting Kurdish forces.
The vehicle took off from the Senoba region of Sirnak around 8:55pm local time, Turkish media reported, adding that the military have said an investigation into the incident has begun.
State-run media said that President Recep Tayyip Erdogan had been informed and that the country's chief of general staff and defence minister were en route to attend the scene. Other reports put the number of dead at 12, not 13, but this could not be immediately clarified.
The US announced on Tuesday (30 May) that it had sent further arms to Kurdish forces in Syria. The Turkish National Security Council responded to the news with a statement that called the YPG a "terrorist organisation" and said the US's decision was "not befitting of a friendship and alliance".