Former FBI director James Comey is expected to testify publicly in front of the Senate Intelligence Committee to discuss his conversations with Donald Trump about the Russia investigation.
Although final details about Comey's testimony have not been worked out, a source told CNN it could come as early as the start of June. The source also said Comey is expected to confirm the accusations that Trump asked him to end the FBI's investigation into his former national security adviser Michael Flynn.
According to CNN, Comey spoke privately with Special Counsel Robert Mueller to establish the parameters of his testimony to ensure there are no legal complications from his public account. Comey and Mueller are likely to have a formal interview after his public testimony.
The source added that Comey is unlikely to be willing to discussed details of the FBI's investigation into the possible collusion between the Trump campaign and Moscow.
However, it appears the ousted FBI director is eager to talk about his tense encounters with the president before being fired.
Some members of Congress had raised concerns that Mueller's appointment as special counsel would impede Congress and the public from hearing from Comey directly. However, it seems less likely now that the two have set parameters for his testimony, CNN reported.
In May, Trump fired Comey as the FBI reportedly ramped up its probe into Russia's election interference and possible collusion between Trump's campaign and Moscow. The White House gave a number of reasons for Comey's firing, with the president himself noting the Russia investigation was a factor, POLITICO noted.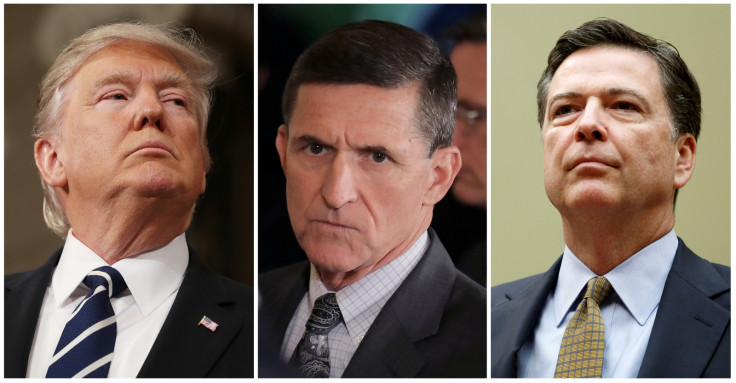 "And in fact, when I decided to just do it, I said to myself—I said, you know, the Russia thing with Trump and Russia is a made-up story. It's an excuse by Democrats for having lost an election that they should've won," Trump said.
However, Comey's firing did not put a stop to the scandals plaguing the Trump administration but rather added to fuel to the fire. Following his firing, it was revealed that the FBI director had drafted a memo after Trump allegedly pressured him to end the probe into Flynn. Comey declined to stop the investigation.
It was then revealed that Trump allegedly told the Russian foreign minister and ambassador that Comey was a "real nut job" and his firing took pressure off him in regards to the Russia investigation. However, on 17 May the deputy attorney general appointed Mueller as special counsel to oversee the FBI's probe.