Turkish President Erdogan calls indictment of his guards in US brawl 'a complete scandal'
The US indicted 15 Turkish security officials for allegedly causing violence during a peaceful protest outside the Turkish embassy in Washington DC in May.
Turkish President Recep Tayyip Erdogan denounced the recent indictment of his guards in a brawl that took place outside the Turkish embassy in Washington DC during his visit to the US in May.
While US authorities alleged that his security guards had initiated the fight, Erdogan called it a "scandal".
A total of 19 people were indicted in the US on Tuesday (29 August) for the incident, of which 15 were identified as Turkish security officials. These people face allegations of attacking protesters who had gathered in Washington DC during Erdogan's visit. Around 11 people were injured in the clashes.
The 19 accused, two of whom have been arrested, were all charged with conspiracy to commit a crime of violence, while some also face charges of assault using a deadly weapon. The arrested men are due to appear in court for trial on 7 September.
"This is a complete scandal. It is a scandalous sign of how justice works in the United States," Erdogan told reporters on Friday (1 September) in response to the US action. He was speaking after offering prayers for the Muslim Eid al-Adha celebration in Ankara, according to Al Jazeera.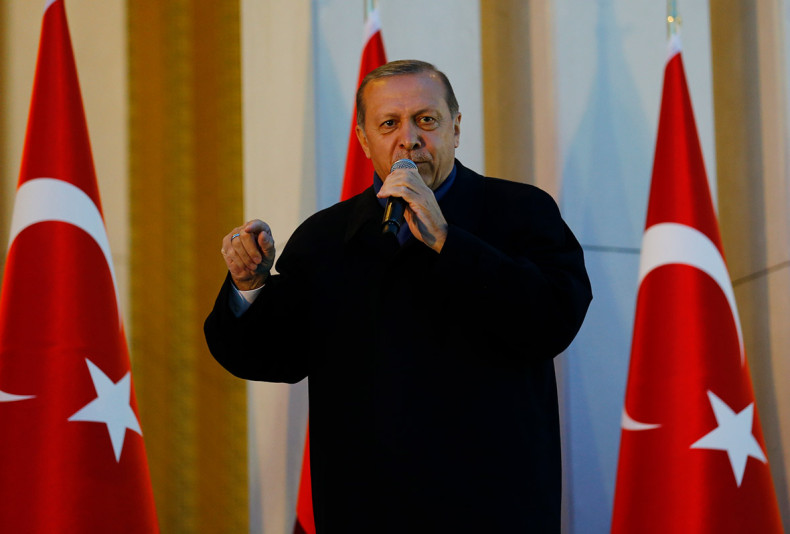 The brawl on 16 May threatened to further strain relations between the two Nato (North Atlantic Treaty Organization) allies who are already at odds over handling of the political and social crisis in Syria.
Both the countries strongly criticised each other for the skirmish and the consequences. The US Department of State summoned the Turkish ambassador to their country to complain against the violence, while the Turkish Foreign Ministry summoned the US ambassador in Ankara to protest the treatment of the detained security guards.
Turkey reportedly blamed the clashes on demonstrators linked to the Kurdistan Workers Party (PKK), which the country regards as a terrorist organisation.
However, White House officials condemned the Turkish security guards for assaulting peaceful protesters.