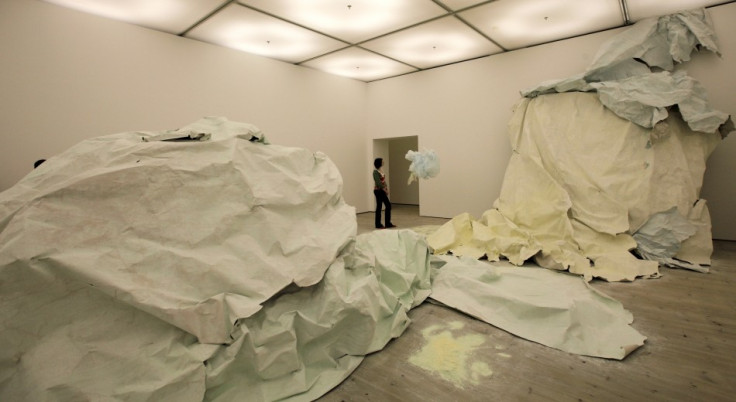 The exhibition for the prestigious contemporary art award the Turner Prize has started in Gateshead.
Pieces by the four nominated artists will be on display at the Baltic Centre for Contemporary Art in Gateshead, Tyne and Wear. This will be the first time that the controversial prize has been held in a non-Tate venue in its 27-year history.
The work on show includes a sculpture made of cellophane and Vaseline, plastic bags suspended from ceilings and paintings of council estates with the winner set to be announced in December.
Previous works shown as part of the Turner Prize include a shark in formaldehyde and an unmade bed, which set other heated debates about what constitutes art.
"It is a great achievement for Gateshead and Baltic to be the first ones to present the Turner Prize outside the boundaries of the Tate in its history," said Chief curator Sir Laurence Sillars.
"There is a huge appetite for contemporary art here in the North East.
"Baltic itself gets about half a million visitors a year but this is a fantastic opportunity to see what is probably the most prestigious prize for contemporary art in the world."
The full nominated artists are Karla Black, Martin Boyce, Hilary Lloyd and George Shaw.
The only time that the Turner Prize has been held outside of London was at the Tate in Liverpool in 2007, but Sir Sillars is confident that just as many people will visit the exhibition in Gateshead than in London.
"The Turner Prize, on average, gets 70,000 visitors a year in London," he said. "Our average seasonal attendance is between 70,000 and 90,000, so we confidently expect to get the same numbers, if not more."
The exhibition will be open to the public on Friday and the £25,000 winner will be announced live on Channel 4 on December 5.