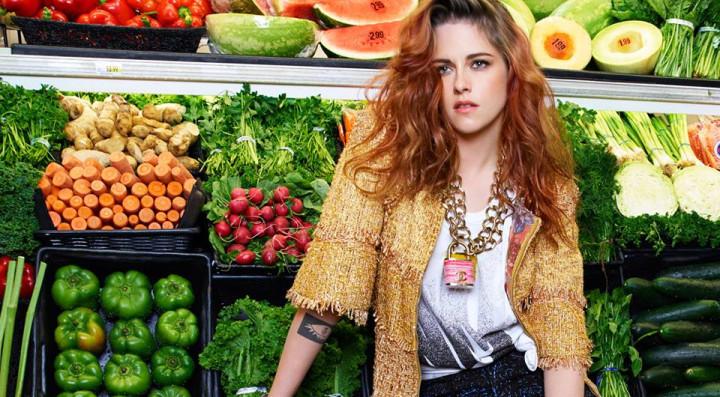 One of the world's highest-paid female Hollywood actors, Kristen Stewart, is retiring from films temporarily to concentrate on other projects.
Kristen Stewart, who appeared in the highly successful Twilight movie franchise announced in a USA Today interview that she would be concentrating on other "creative endeavours".
"I'm taking some time off because I've been working for two years," she said. "I'm an actor and that's my art form, and because I started so young, I've always felt intimidated and insufficient when I think about other forms of art I want to create. I'm going to take so much time off."
The Twilight star added: "I'm going to buy a live-work space in downtown LA and I'm going to make some [stuff] with my hands. Literally, I made that decision a few weeks ago. I'm making a short film. I'm making a bunch of [stuff]. I don't know how I'll put it out. But I'm not going to hold it so preciously close to me. I write all the time."
The 24 year-old actor said that she's more comfortable with fame now. "I'm also not that uncomfortable with it because I've gotten used it. I am really traversing this and getting stronger every day. I'm better at this than I ever have been. I like being uncomfortable. I like standing up to things.
"The last few days have been good, really good. I just got off a two-year stint of filming, so I haven't had to do (press) for a long time. It wasn't so loaded. It was nicely civilised and good."
But despite handling the paparazzi and news media coverage of every aspect of her life, Stewart steers clear of social media, such as Twitter.
"What would I Tweet about? Who are you talking to? What are you saying? Imagine sitting here right now and thinking, 'That's a good thing to say to the world?'" she asked. "What? I can't even understand it."
One of the rumours circulating around Stewart taking a break from acting is her desire to have Robert Pattinson's baby, according to Celebrity Dirty Laundry.
Kristen Stewart has an estimated net worth of $70m (£45.5m), according to Forbes.