Twilio share price shoots up 90% on market debut
IPO pegs Silicon Valley firm's value at $2.4bn, twice its private valuation.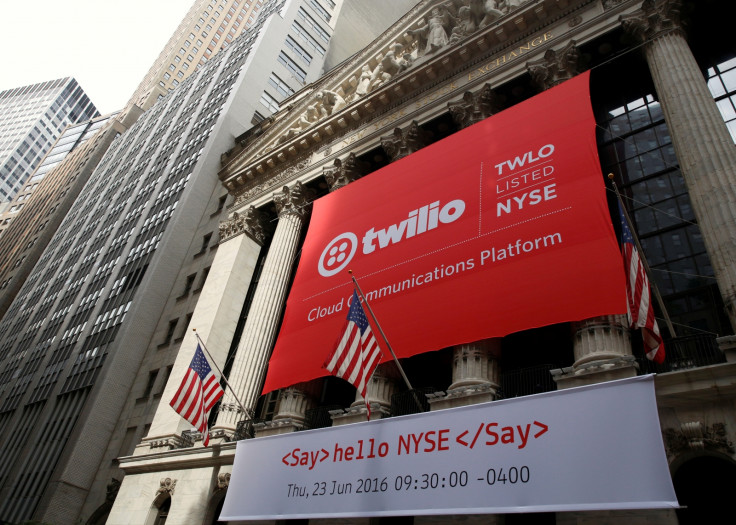 Shares of US cloud communications company Twilio closed at $28.79 (£21.27; €26.14), up more than 90% from their initial price of $15. The initial public offering – the biggest in the technology sector so far this year – has doubled the company's market value at $2.4bn.
The company, which was valued at $1.2bn before it went public, decided to gamble and hold the share offering on a day of uncertainty in global markets, as Britain voted whether to stay or leave the European Union.
Some 10 million shares were traded once they became available on the New York Stock Exchange.
Twilio allows software developers to embed phone calls and text messages into apps. Its software is used by the likes of Uber and WhatsApp. The San Francisco firm was founded in 2007, but is yet to turn a profit.
"You know, it's just the first day, and this is the beginning of a very long time as a company that's publicly traded," Twilio CEO Jeff Lawson was quoted as saying by CNBC.
"So we're not worried too much about the opening price, we're worried about the long term. We see this as the beginning of a very long to improve the world's communications with the power of software.
"We truly see every company can benefit from better communications. Whether that is retailers better communicating with their customers... whether it's travel, whether it's real estate," he explained.
© Copyright IBTimes 2023. All rights reserved.