Twitter furiously tears into Ivanka Trump's 'Why I disagree with my dad' Us Weekly magazine cover
Social media wasted no time in responding to the magazine cover with a slew of memes.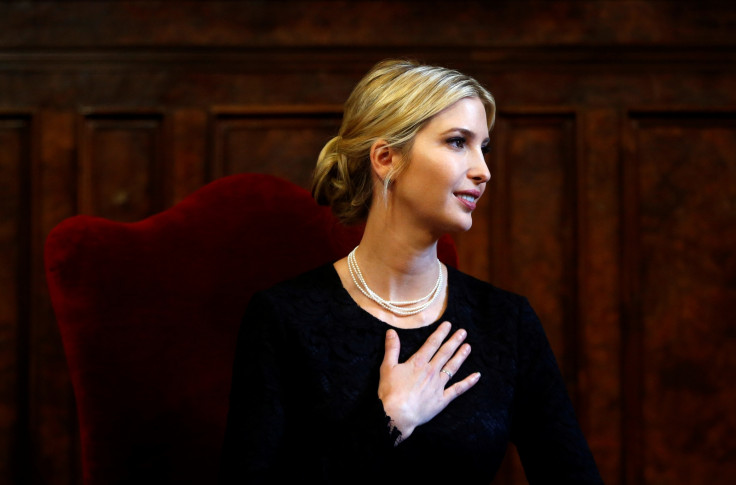 President Donald Trump's eldest daughter Ivanka graced the latest cover of Us Weekly this week with a headline that read: "Ivanka Takes a Stand: Why I Disagree With My Dad." Twitter, on the other hand, was not buying it and quickly tore into the new magazine cover on Wednesday (7 June).
The story itself did not feature an interview with the first daughter, but instead quoted "a source close to Ivanka" and included multiple Trump quotes from earlier interviews.
The source told the magazine that Ivanka was "disappointed" in her father's decision to withdraw the US from the Paris climate deal and had advised him not the leave the Paris agreement. However she has "learned to take such defeats in her stride."
"Sometimes she and Jared [Kushner] are a big influence on Donald and sometimes he takes other opinions into account and does something they disagree with," a source told the magazine. "They win some and they lose some."
Ivanka has drawn fierce criticism over the past few months with many arguing she has not done enough to push her father on key issues such as climate change and LGBTQ rights - issues that she claimed she firmly stands for.
Social media users immediately slammed Ivanka and the magazine cover and the first daughter with a slew of memes and jokes. Many argued that the first daughter is "trying a total makeover" and accused her of "just trying to save her brand" by distancing herself from her father.
"Can you name 1 positive thing that she's done, other than profit from his 'presidency'?" one Twitter user wrote.
Some people called for a boycott to the magazine.
While some mockingly "thanked" the first daughter for her efforts, others responded by editing the original cover and replacing it with their own sarcastic spin on the headline.
"So it was her that influenced him into withdrawing from the climate accord and taking healthcare away from 23 million people #ThanksIvanka", one Twitter user wrote.
Another tweeted: "This should say 'How Ivanka Trump enables her father Donald Trump in his quest to destroy America'."
© Copyright IBTimes 2023. All rights reserved.