Twitter Logins in UK Reach 10m, 80% Use Mobile Phones
Promoted tweets to appear in users' messages
Twitter, which now has 10 million users in the UK, 80 percent of whom are logging in on a mobile device, will soon begin promoting tweets in users' messages.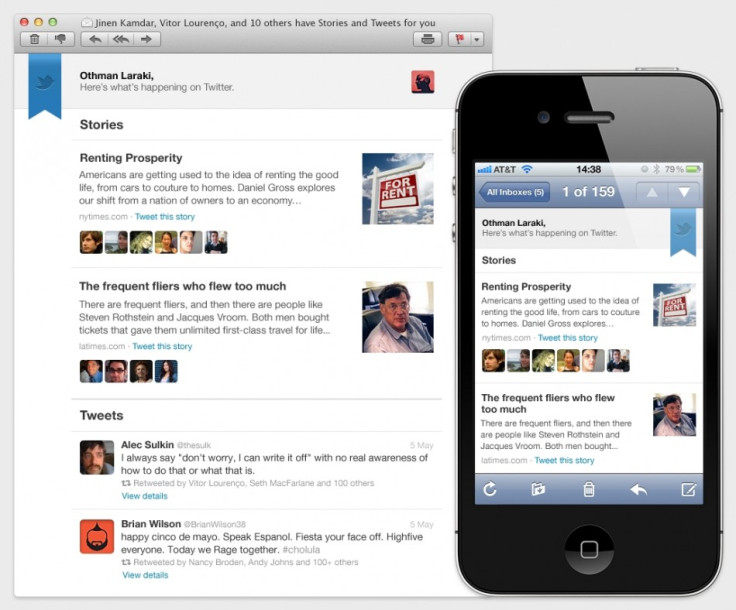 Independent studies reveal that the UK is the fourth-largest territory for the micro blogging site, after the US, Brazil and Japan.
UK users are also more likely to log in using a mobile phone rather than a web browser, bucking the worldwide trend.
Four out of five UK Twitter fans - which is an impressive eight million of the 10 million active UK users - log in using a mobile device, compared with an average of 55 percent elsewhere in the world.
The website has 140 million active users worldwide, although that suggests a high number of potential users have not taken to it.
Figures released by analyst Semiocast in January 2012 claimed that 383m Twitter profiles existed, which means that 243 million of those go unused.
Despite that, the site still continues to enjoy rapid growth. Twitter celebrated having 100 active million members in September 2011 with around five billion tweets being sent every month. Eight months later the number of active users has increased by 40 percent.
Twitter chief executive Dick Costolo used the briefing to announce that the company's advertising strategy has moved a step further forward and promoted tweets will now appear in users' messages even if they don't follow that particular company.
"Right now, when you log in, you'll see accounts to follow or similar content in the right column," Costolo told The Guardian. "Promoted tweets will work the same way. It will be based on the interest graph of the accounts you follow. So you should be seeing the kind of content you're already interested in."
Twitter has also revealed that users can now get a "best of Twitter" delivered to their inbox in a weekly email digest.
The summary features the most relevant tweets and stories shared by the people users are already connected to on Twitter.
The email uses a design similar to the recently updated Discover tab, emphasising who shared each story.
The digest also expands the links to show the most engaging Tweets read by the people you follow, even if you don't follow those who wrote them.
The Twitter site was recently hacked by the group Anonymous and the usernames and passwords of over 55,000 Twitter accounts were posted online.
The attack was apparently in retaliation at some accounts being closed.
© Copyright IBTimes 2023. All rights reserved.