'A drooling sycophant': Twitter users slam Piers Morgan's ITV interview with Donald Trump
'I think I'm very popular in your country' said Trump.
Piers gave Trump a personalised Arsenal shirt.
In his first international TV interview, Donald Trump insisted he was popular in the UK, admitted he tweets in bed, and said he had "tremendous respect for women". However many criticised the 45-minute interview by Piers Morgan for being too soft.
Conducted during the World Economic Forum in Davos last week, the interview was broadcast on ITV on Sunday night (29 January) having been heavily trailed in the British media.
After briefly outlining some of the economic successes the US has enjoyed since he took office, Trump defended his use of Twitter, adding that he did not write all of his tweets, sometimes getting his staff to write on his behalf.
"If I don't have that form of communication then I can't defend myself, unless I have a news conference every 15 minutes".
Asked if he wrote tweets in bed, he said: "Perhaps, sometimes in bed, perhaps sometimes at breakfast or lunch or whatever...generally during the early morning or evening I can do that."
He said he got fan mail from Britain and that "I think I am very popular in your country", to which Morgan replied: "Let's not be too hasty Mr President".
Clips were then played of comments from Labour leader Jeremy Corbyn, London mayor Sadiq Khan and shadow foreign secretary Emily Thornberry, describing him as an "asteroid of awfulness".
On the calls made by some for him not to visit the UK, he said: "Well, that's that is their problem, I mean if they don't I could very nicely stay home but I can tell you I have a very good relationship with your prime minister...I think she has been doing a very good job, we actually have a very good relationship although a lot of people think we don't."
Piers ended the interview by giving Trump a personalised Arsenal shirt for his son Barron, and told Donald he'd be welcomed as the team's new manager.
He was asked about his retweeting of the racist group Britain First, and he replied that he did not know who they were, adding: "I am the least racist person that anybody is going to meet, I wasn't endorsing anybody, I knew nothing about them.
"It was done because I am a big believer in fighting radical Islamic terror, this was a depiction of radical Islamic terror. The real me is someone who loves Britain, loves the UK, loves Scotland.I don't want to cause any difficulty for your country, that I can tell you."
In reacting to claims of being a misogynist, and the Global Women's march against him, he said: "I have tremendous respect for women... I wouldn't say I am a feminist, I am for women, I am for men I am for everyone...women are doing great and I am happy about that."
He reiterated his stance about the Paris Climate accord which he withdrew the US from and asked about his view on whether global warming is true, he said: "There is a cooling and there is a heating, the ice caps were going to be gone by now but now they are setting records, they are at a record level.
"I believe in clean air, crystal clear beautiful water, I believe in having good cleanliness, with that being said if somebody said go back into the Paris accord it would have to be a different deal..It has got to be a good deal for the United States."
But many took to social media to vent their unhappiness with the line of questioning by Morgan. MP for Walthamstow, Stella Creasy, tweeted in response to a question about the president's diet: "You have the leader, the LEADER, of the free world in front of you - a world where terrorism, globalisation, inequality challenge our generation- and you ask him about eating hamburgers?"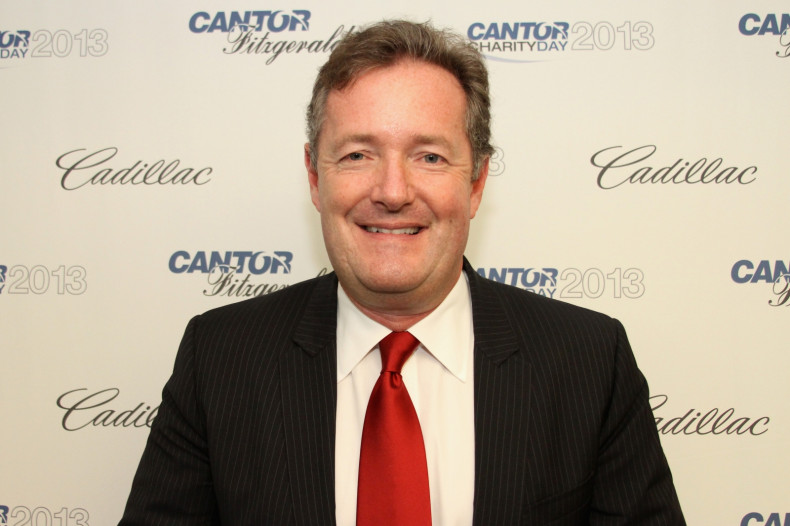 Sky News presenter Kay Burley wrote: "I wouldn't say I'm a feminist say Trump. No sh*t Sherlock!" Harry Leslie Smith wrote: "ITV shouldn't there be a disclaimer that #TrumpMorgan interview is an infomercial for fascism not journalism?"
Graham Lithgow wrote: "This is the problem when you allow a drooling sycophant like Piers Morgan to interview Trump. Trump will yammer on endlessly about his brilliance, dubiously taking credit for a whole host of things and, rather than challenge, Piers just laps it up like the dog he is."