The far-right party Britain First and its leaders have had their Twitter accounts suspended amid a crackdown by the social media company on "hateful and abusive" tweets.
Leader Paul Golding and deputy Jayda Fransen had their accounts suspended by Twitter on Monday (18 December), with the same action taken against the party's main Twitter handle @BritainFirstHQ.
Visitors to the accounts are no longer greeted with the group's tweets, but instead with the message: "This account has been suspended."
It comes after a diplomatic row erupted between the UK and US last month when President Donald Trump retweeted anti-Islam videos posted by Fransen.
As a result of her suspension, those videos – criticised as both inflammatory and factually incorrect – have also now disappeared from Trump's Twitter timeline.
Twitter did not give a reason for the suspensions, nor did it reveal when or if the accounts will be restored.
But the action was taken as the company implemented new rules on Monday seeking to purge the social media platform of "hateful and abusive content".
Fransen and Golding, who have called for the Quran to be banned in the UK, are due to appear in courts in Belfast and Kent to face charges relating to their anti-Islam campaigning.
The pair, both from Penge, south east London, have been accused of religiously aggravated harassment and of "using threatening, abusive, insulting words or behaviour" during an anti-Islam rally.
Britain First, founded in 2011 by former members of the far-right British National Party (BNP), has long been accused of causing unrest in British Muslim communities.
While the party insists it holds peaceful protests, its marches often result in clashes with local residents or anti-fascist campaigners. This includes during the party's provocative "mosque invasions" and "Christian patrols".
The party has also been accused of repeatedly spreading misleading videos online, including on Twitter and Facebook, showing Muslims in a negative light.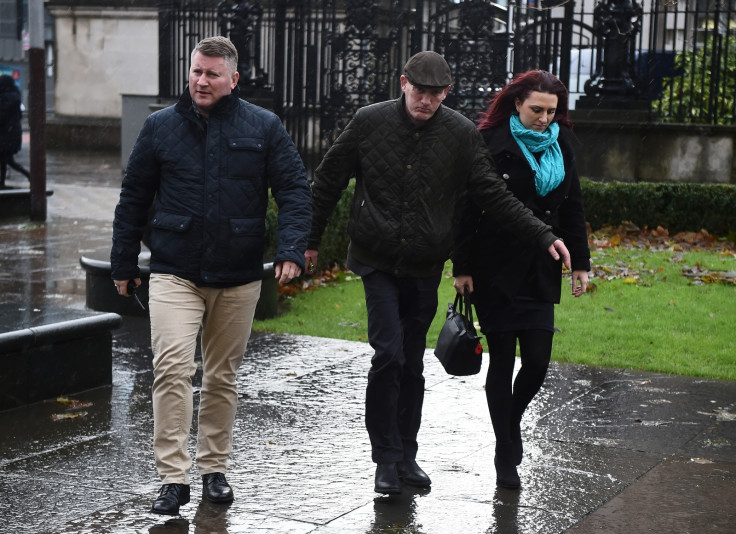 An investigation by Press Association earlier this year found the group had posted at least 10 of these clips over a period of about seven weeks – receiving hundreds of thousands of views.
President Trump was quickly condemned for sharing Fransen's tweets on 29 November, including by Theresa May who branded Britain First a "hateful organisation" that "seeks to spread division and mistrust in our communities".
The first video retweeted by Trump was entitled by Fransen, "Muslim migrant beats up Dutch boy on crutches".
Dutch authorities later said the attacker featured in the clip was not a "migrant" but was born in the Netherlands.
A second was labelled, "Muslim Destroys a Statue of Virgin Mary!" while a third was called: "Islamist mob pushes teenage boy off roof and beats him to death."
Britain First has been contacted for comment on the suspensions.