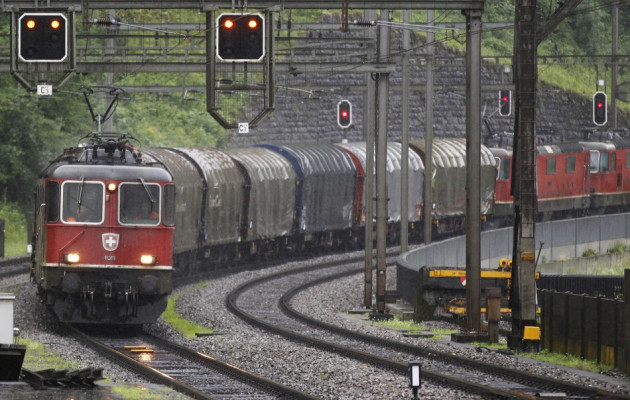 Two men have been arrested on suspicion of theft after munitions owned by the Ministry of Defence were stolen from a freight train travelling from Cumbria to Oxfordshire.
Ten packages of the L9 Bar anti-tank mines were reported missing when the train arrived at Didcot, Oxfordshire on the morning of 25 October, prompting an investigation led by the North-West Counter Terrorism Unit (NWCT).
Seven packages were subsequently found near a railway line in Warrington, Cheshire, while the remaining three were safely recovered by specially trained Explosive Ordnance Disposal (EOD) officers from an address in Birkenhead.
A 29-year-old man was arrested in Birkenhead by the NWCT, and a 31-year-old man was arrested in Sheffield by officers from the North-East Counter Terrorism Unit.
It is believed the robbery was down to the men being "opportunists" who were unaware of the sensitive material, rather than a specific raid. Police do not believe the theft was terrorist-related.
The mines were not live at the time of the theft. They would need extra components to become active.
Assistant Chief Constable Terry Sweeney, of the NWCT, said: "At this stage there is nothing to suggest the theft is terrorist-related, but due to the potential complexity of the investigation, our inquiries are being led by counter-terrorism officers.
"I want to make it clear that, in their normal condition, these munitions are stable and do not pose a risk to the public.
As part of ongoing enquiries led by the NWCT, a number of addresses in Birkenhead and Sheffield are being searched.