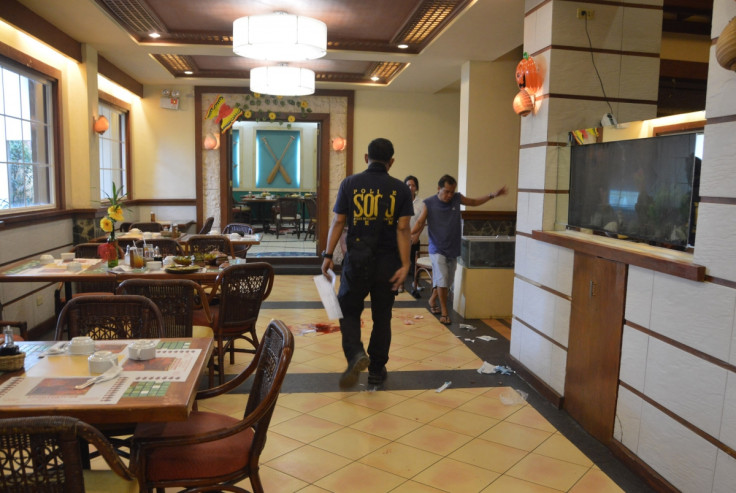 Two Chinese diplomats were shot dead and another wounded when the husband of a fellow diplomat attacked them with a pistol at a birthday party in a restaurant in Cebu City. The dead have been identified as the deputy consul general Sun Shan and finance officer Hui Li.
The Consul-General for Cebu City, Song Ronghua was wounded in the neck during the attack and is being treated at a local hospital. His injuries are not believed to be life threatening, regional police chief Tom Banas said. "The bullet went clear through [his neck[," he told AFP.
The suspected attacker, also a Chinese national, has been identified as Li Qing Liang. He and his wife Guo Jing have been detained by local police. However the Chinese embassy in Manila has invoked diplomatic immunity for the couple, Senior Superintendent of police Rey Lawas said.
Lawas told the Wall Street Journal that the motive for the attack is as yet unclear. "We really want to know why this happened." The Philippine authorities is now liaising with their Chinese counterparts on how to proceed with the duo. Neither of them have been fingerprinted or photographed, Lawas said.
Both the husband and wife duo were arrested without any resistance but are not immediately cooperating with police. "They claim they cannot speak English. Maybe they don't want to give a statement," Banas said. The pair have a lawyer representing them.
The shooting is alleged to have taken place at the Lighthouse restaurant near the city centre, where nine diners had hired a private room for the birthday lunch party of the Consul-General. According to Lawas, waiters interviewed by police have said that there were no altercation between the party members before the shooting.
Security camera footage show both Li and Guo leaving the restaurant immediately after the incident. Police have also recovered a semi-automatic .45 Colt pistol allegedly left by the attacker at the restaurant and three bullet shells from the scene.
A spokeswoman at the Chinese embassy in Manila, Li Lingxiao said the embassy could not comment on the incident. "Our embassy is still verifying the facts. We'll update you as soon as I have anything new," Li told AFP.