Two-Headed Pig Born in China; Other Bizzare Double-faced Animals Around the World [PHOTOS]
A rare two-headed pig was born in China last week, it has emerged.
According to a report on the Huffington Post website, the animal was born in the village of Jiujiang, part of east China's Jiangxi province.
A local veterinary doctor said that the animal was suffering from a rare deformity and may not survive for a long time. However, the owners of the animal have decided not to slaughter it right away.
The condition of being born with two heads is known as polycephaly and can affect all sorts of animals, including humans.
Last month, a fisherman from Florida caught a bull shark and found one of its live fetuses contained two heads. It was the first-ever case of a two-headed shark reported.
Click on the slideshow to see some other examples of animals which have been born with two heads.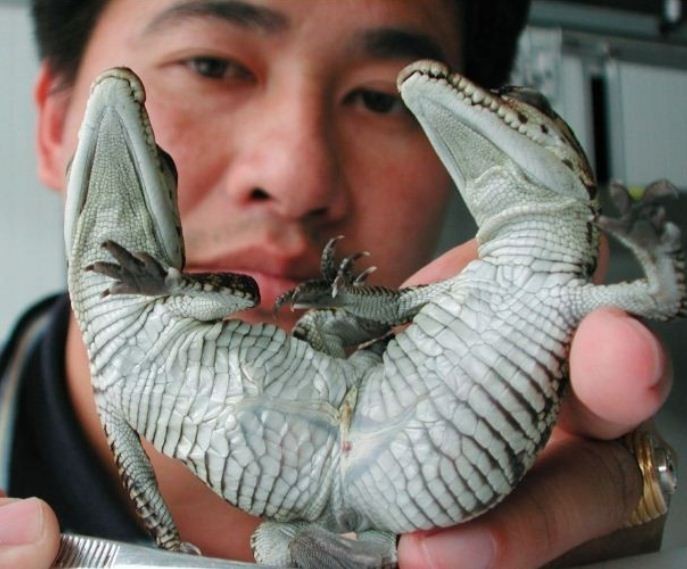 © Copyright IBTimes 2023. All rights reserved.