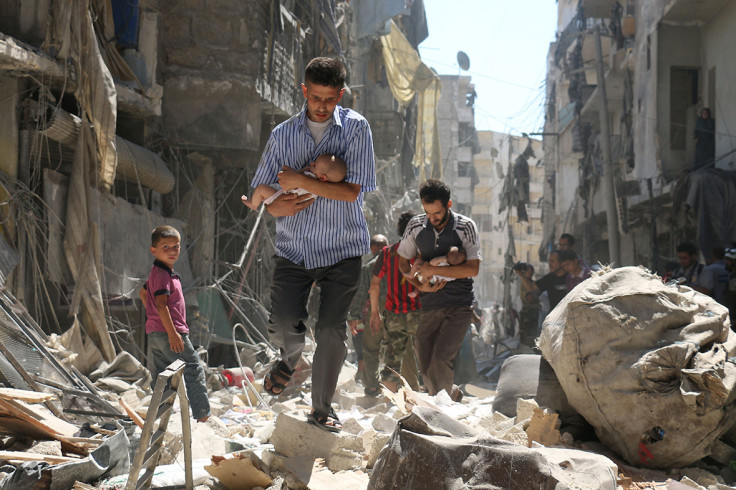 The US space agency Nasa released two satellite images of Syria and Iraq taken four years apart which show the dramatic effects of the ongoing war in the region.
Changes can be seen in the nighttime pictures – the first taken in 2012 and the second 2016 – by the shift in non-natural light clusters around cities, towns, and villages.
In some areas, the light completely disappears, reflecting the destruction of infrastructure and abandonment of settlements amid the raging battles between various warring groups, which include forces loyal to the Assad regime, armed Kurdish groups, and the Islamic State.
Northern Syria, around the city of Aleppo, is full of light in 2012 during the early days of the Syrian war. By 2016, Aleppo was in ruins after a catastrophic battle between Assad and the rebel groups inside, which the regime eventually won.
The Syrian desert south of the capital, Damascus, is also an area that has seen fierce fighting between rebels and the regime, destroying villages and infrastructure, snuffing out the lights by 2016.
Similarly, along the Euphrates, where the de facto Isis capital of Raqqa sits, there is a clear line of light pollution in 2012. By 2016, this had all disappeared, some areas destroyed in the war, others without power because of damage to local power infrastructure.
Over in Iraq, Baghdad and southern areas of the country have seen a significant increase in their light levels. Authorities are slowly rebuilding in the aftermath of the 2003-2011 coalition war against Saddam Hussein and the Islamist extremists who filled the vacuum when he was hanged.
But in the north of Iraq, along the Tigris river from Tikrit leading up to the city of Mosul, the lights are going out. Until recently, Mosul was in the tight grip of Isis, and much of its power supply cut out. Over a million people fled the city to seek refuge in other areas just south, reflected by the increase in light pollution around Erbil and Kirkuk.
Click between the two Nasa images to see the change.