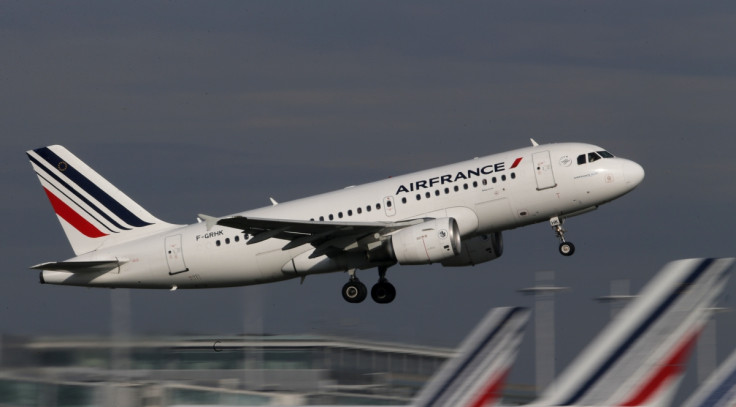 Two Air France flights heading to Paris were diverted after a bomb threat was called in, a Federal Aviation Administration spokesman told reporters. Air France Flight 65, from Los Angles to Paris, was diverted to Salt Lake City, while Flight 055 from Washington DC was diverted to Halifax.
A US government official told CNN that a bomb threat had been called in from the ground. FAA spokesman Allen Knitter did not provide additional details. New York Daily News reported that multiple law enforcement agencies surrounded the plane diverted to Salt Lake City when it landed at around 7.30pm local time. Over 400 passengers were evacuated.
"Several law enforcement agencies are working in concert, following established protocol, to determine the nature of the threats which caused the aircraft to divert," FBI Special Agent Todd Palmer of the Salt Lake City division told CNN.
Peter Spurway, spokesman for Halifax Stansfield International Airport, told CBCNews that the Boeing 777 landed safely with all 298 passengers and crew members. The passengers were exiting the plane and would be taken to "a secure area in the airport terminal." Spurway said that the airport's main runway was closed but that a secondary runway remained open.
Kelly Souders, a passenger on Flight 65, told IBTimes UK she is "So happy all is okay!" In earlier tweets, Souders thanked the flight's crew for being "calm and awesome".
Air France confirmed that the two flights had been diverted in a tweet sent from its newsroom handle. In a statement to reporters, the company said, "As a precautionary measure and to conduct all necessary security checks, Air France, applying the safety regulations in force, decided to request the landings of both aircraft. An investigation will be led by the authorities to identify the source of the telephone call."