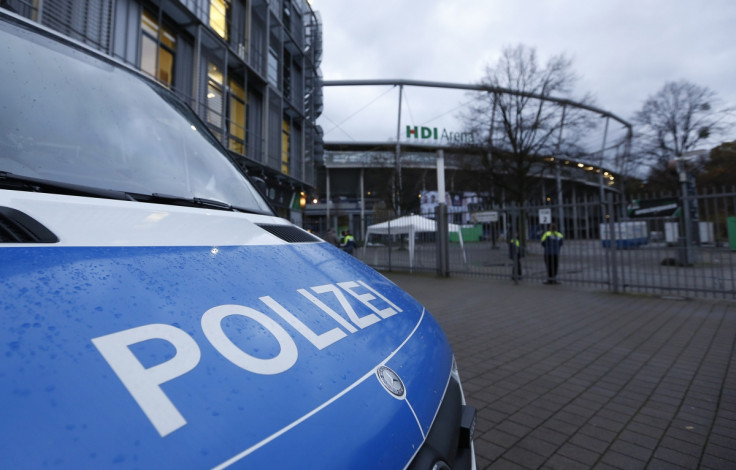 Germany's friendly match against the Netherlands in Hannover was called off 91 minutes before kick-off after the discovery of a suspicious package by police. A section of the city's train station was also closed, as were some public transport stops after reports of another suspicious object. According to local reports, a bomb disposal squad removed a suspicious package from a train in Hannover, but Lower-Saxony's interior minister had earlier said that no explosives had been found. No arrests have yet been made.
The match was cancelled after a suspicious suitcase was found inside the stadium. Hannover mayor, Stefan Schostok, told Bild: "Safety is paramount. This is a fear you will always have. I trust the police have made the right decision. If a threat situation exists, then those steps must be taken."
The German Interior Minister said that he had recommended the cancellation of tonight's game "after many pieces of info indicated [a] concrete threat." Reports over a potential terrorist attack at the match between Germany and the Netherlands had grown throughout the day on 17 November. In a press conference, Thomas de Maiziere said: "There is a high threat for Germany and Europe."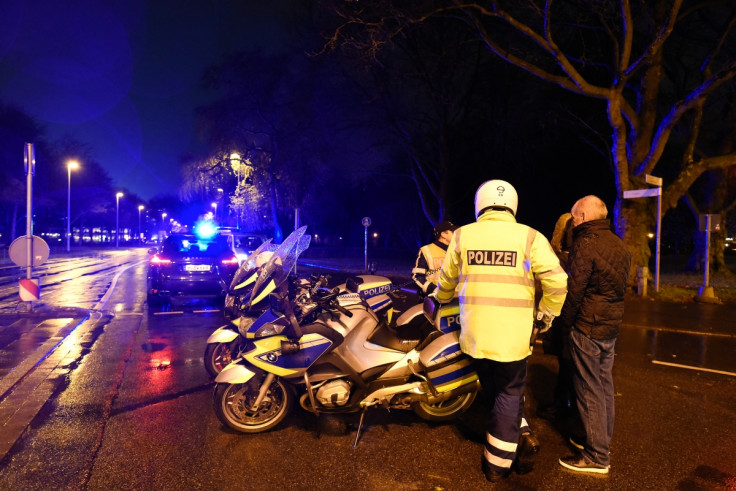 According to Bild newspaper, German intelligence officials were tipped off about a threat by their French counterparts. The paper said that a group known as the "North Africans" were planning to attack the match using suicide bombs and automatic weapons.
Lower-Saxony Interior Minister, Boris Pistorius said: "This was a bitter decision, especially for me as Minister of Interior and Sports, but we made it for the security of the people." He added: "It would have been irresponsible, we had no doubt. We will have a greater police presence in Hannover all night."
German news outlets reported that an ambulance filled with explosives had also been located outside the 45,000-seat HDI Arena stadium, and the emergency vehicle was being checked for explosives. Pistorius said: "We cannot confirm yet that there were explosives in any ambulance."
Hannover police said: "You don't know what a perpetrator is possibly planning. Don't stay in groups. Find safety."
Hannover's police chief, Volker Kluwe said: "We had concrete evidence that someone wanted to set off an explosive device in the stadium." A loudspeaker announcement instructed fans at the stadium that the match was abandoned and that they should leave immediately. According to local reports, all trains leaving the area were also stopped and fans were told to walk.
Chancellor Angela Merkel and a delegation of German government ministers were set to attend the match at the stadium in a show of solidarity after the Paris attacks. The Dutch football team is flying home while German players are on their way back to their respective clubs.
The 14,000 capacity TUI-Arena in Lower Saxony's capital, Hannover had also been evacuated earlier. Police have since confirmed that the concert at the venue, which is hosting German pop band, Söhne Mannheims, is going ahead.