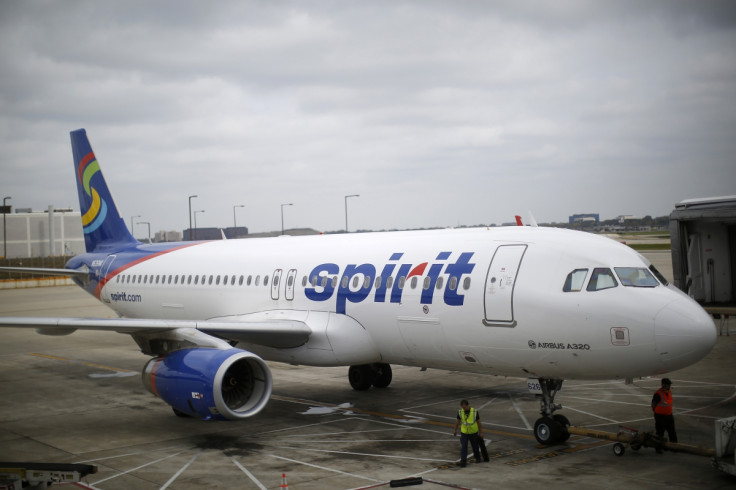 Authorities found no threats after four passengers from a Chicago-bound Spirit Airlines flight were removed for alleged suspicious behaviour on 17 November. The incident began when one of the passengers, who appeared to be of Middle Eastern descent, was seen viewing what another passenger believed was an Islamic State (Isis) video. Authorities later said the man was only watching the news on his phone.
According to the Chicago Tribune, the flight was delayed for three hours after a female passenger became suspicious of a male passenger. Sergeant Jonathan Green, a spokesman for the Maryland Transportation Authority, told reporters that the woman grabbed her young daughter and rushed to report the man's "suspicious behaviour" to flight crew.
The Spirit Airlines Flight 969, which was already taxiing down the runway, turned back to the gate where the man and three others, two men and a woman, were removed, Reuters reported. Several passengers told reporters that the names of four to five other people were later called over the PA system and they were removed too. Those people were allowed to continue on the flight, which left Baltimore three hours later.
One of the men removed was later released at around 10.45am local time and the other three were released about an hour later, Green told reporters. "We did not find any criminal activity or violations of any kind and they were free to do what they pleased at that point," Green said. "One of the three males was sitting next to a female passenger and apparently he was watching a media report. i don't know what nature it was, but given current events, I can imagine what it was."
Green continued: "I'm not going to discredit the captain. He had the information there at the time and he made a decision based on the information. Our job is to respond to his request to remove the four individuals, and we took them to the station, interviewed all four of them, and we felt there was no indication of any criminal activity or violations."