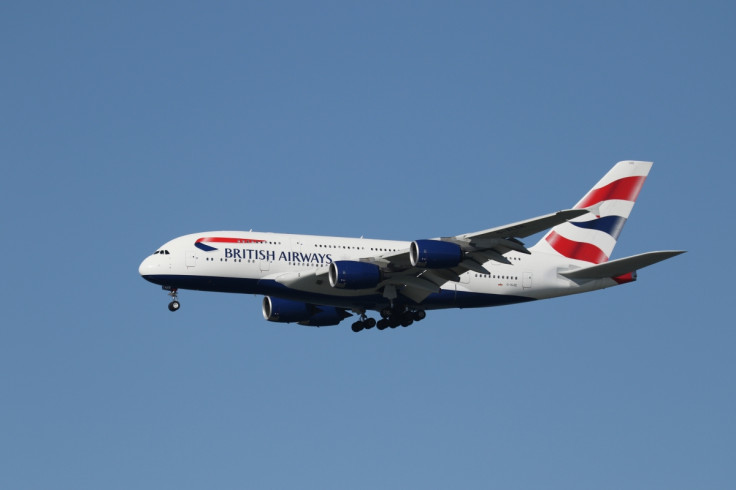 A woman has been arrested after reportedly trying to open an exit door in mid-air on a British Airways Boeing 777 flight from London to Boston. Early reports suggested the woman - described as abusive and unruly - had attempted to gain access to the cockpit. In a Tweet Massachusetts police had said: "Airline [British Airways] reported to MSP that female passenger has been restrained during flight, allegedly for trying to enter cockpit."
However it was later claimed that the woman had been attempting to open an exit door. Massachusetts State Police director of media communications Dave Procopio said: "We have not yet confirmed that she tried to enter the cockpit or, if she did, what her motivation for doing so was. The plane is on the ground and troopers are presently boarding it to take the passenger into custody and interview flight crew and witnesses."
Pilots didn't feel the need to declare an emergency during the incident. British Airways said in a statement: "Our customers and crew deserve to have a safe and enjoyable flight and we do not tolerate abusive behaviour. Our crew have requested that police meet the flight in Boston due to an unruly customer on board."
The woman, was restrained by crew and the plane was met by State Troopers, the Joint Terrorism Task Force and Homeland Security agents when the flight landed at Boston Logan International Airport. Police later tweeted that she didn't appear to have any connection with terrorism and seemed to be intoxicated.
There have been similar incidents in recent months in which passengers became unruly, often under the influence of alcohol, and had to be restrained. In September 2015 a woman travelling from Newcastle to Turkey caused a plane to be diverted to Bulgaria when she began "headbutting" a window. Andrew Tosh, of Dundee, caused a Turkey-bound plane to be diverted to Gatwick when he sexually assaulted a cabin crew member. He was jailed for nine months.
Security forces around the world are on high alert following last week's terror attacks in Paris. There were also reports about an apparent attempted bombing of the Germany v Holland football match this evening (17 November), though this has not been confirmed and reports contradictory.