Two-thirds of Scottish votes had no impact on the UK general election leaving SNP 'over-represented'
And just 0.0016% of the electorate could have delivered Theresa May a majority government had they voted differently.
Two thirds of Scottish votes were "wasted" in June's general election because they had no impact on the result, a study claims. The Electoral Reform Society (ERS) found nearly 1.8 million votes (66.4%) did not go towards electing an MP under the current First Past the Post (FPTP) system.
Its study into the election, published on Monday 21 August, claimed there had been a "sea of wasted votes and a surge in tactical voting" as people tried to game a failing and outdated two-party electoral system.
It said June's result had seen the SNP "over-represented" in Scotland, with the party winning 37% of the votes but returning 60% of seats. Labour meanwhile won 27% of the votes in Scotland, but just 12% of seats.
Slim victories and huge swings in Scotland meant there was a risk of a "lottery election", with results relying on just a handful of votes.
The ERS called for a more proportional electoral system to be implemented to allow better representation, like the one used by Holyrood.
"Electors should be able to vote for parties they agree with on the broad sweep of policy, instead of feeling the need to vote tactically based on one significant issue such as independence or Brexit because they fear 'winner takes all' dominance," ERS Scotland director Willie Sullivan told the BBC.
"A proportional system would allow for this, create a much broader discussion of politics [and] ensure all votes are of equal value with citizens feeling empowered to take part."
The study said Scotland was "shifting back towards multi-party politics", with voters choosing to spread their vote around a range of parties. Huge swings in Scotland saw 21 of the 59 constituencies change hands, more than any other region.
Sullivan said: "Shock changes can take place very quickly and are exaggerated by the electoral system. Victories are precarious, and the possibility of another election in the medium term could mean all-change again soon.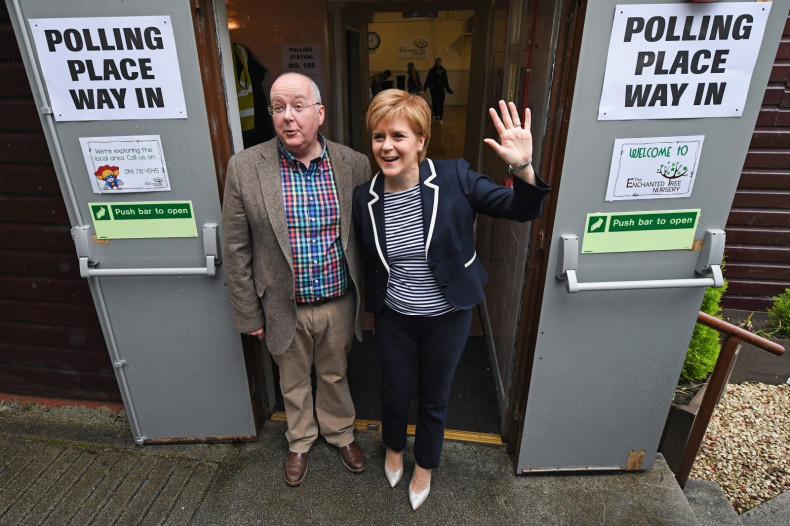 "Large swings, often local in effect, show that no party can expect very long in the sun.
"Banff and Buchan, where a majority of over 14,000 for the SNP turned into a majority for the Conservative party of 3,600, highlights this."
He added: "Scotland returned four of the UK's top 10 smallest majorities. Those MPs' bottoms rest on very wobbly seats."
Nationally, the proportion of votes "thrown on the electoral scrapheap" was a more substantial 68% (22 million votes). In what the ERS said exposed the flaws of the current electoral system, a tiny 0.0016% of voters could have handed Theresa May a majority Conservative government had they voted differently.
It added that the general election saw the second highest level of electoral volatility – the movement of votes between parties – since 1931.
Darren Hughes, chief executive of ERS, said: "This June's election outcome throws up yet more questions about the legitimacy of our voting system. Our report shows how far from being 'strong and stable', First Past the Post is failing to deliver for the public.
"With one in five voters trying to second-guess each other by opting for 'lesser evils', we are left with a lottery election where casting a ballot is like casting a die."