'That's too bad': Trump's initial remark about US destroyer collision earns Twitter condemnation
Ten sailors have been reported missing after the USS John McCain collided with an oil tanker off the Singapore coast on 21 August.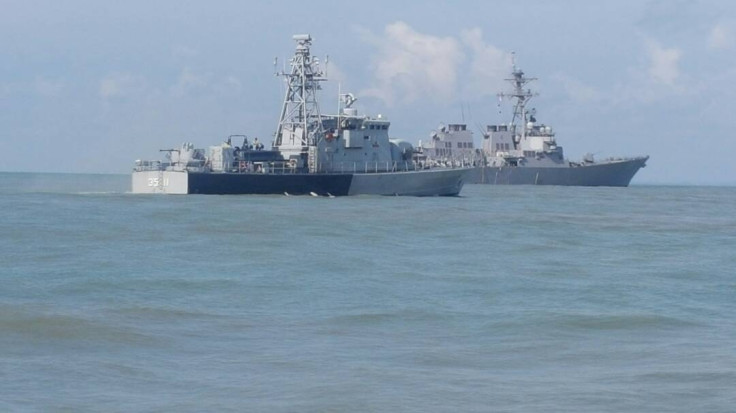 President Donald Trump took to Twitter to respond to the 21 August incident in which US destroyer USS John McCain collided into an oil tanker off the coast of Singapore. The American leader expressed concern for the sailors on board, including the five injured and the 10 still missing.
"Thoughts & prayers are w/ our @USNavy sailors aboard the #USSJohnSMcCain where search & rescue efforts are underway"," he tweeted on Sunday night.
While Trump's response seems straight out of the White House PR guide book, Twitter has been paying more attention to the Potus' initial reaction to the news.
"That's too bad," Trump said in response to a question by a reporter earlier that day, refusing to comment further on the subject. It was not clear if he had been briefed about the matter prior to the press conference.
While it would make sense for the American leader to wait for more information before releasing a statement, the off-hand remark did not go unnoticed, especially by his critics on social media, who immediately called him out for his almost-causal reaction.
"5 of our boys missing, and the idiot trump says ,'thats too bad' is Ironic? But MAGA right?" one user commented on Twitter, while another slammed Trump for depicting a lack of consideration for the lives of American troops. "Our service men & women are true heroes! Protecting our country with their lives... Trump says "thats too bad" about accident."
© Copyright IBTimes 2023. All rights reserved.