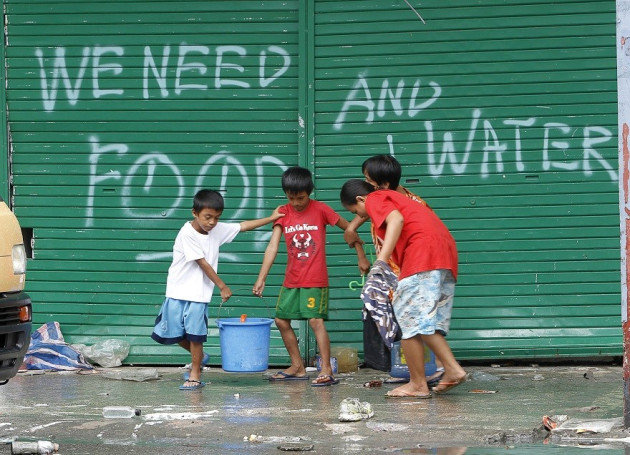 Monetary donations are urgently needed by organisations involved in the relief effort in the Philippines after Typhoon Haiyan killed up to 10,000 people caused widespread damage across the country.
Haiyan is thought to be the most devastating storm in history. Winds reached up to 250mph, while five-metre waves battered coastal areas.
Over four million people are believed to have been affected by the storm, with hundreds of thousands left homeless and in urgent need of food, water and medical supplies.
However, getting aid to many people is proving difficult, with roads, bridges and other infrastructure destroyed.
The Disaster Emergency Committee has launched an appeal for those affected, with Myleene Klass leading the call for aid in a live broadcast.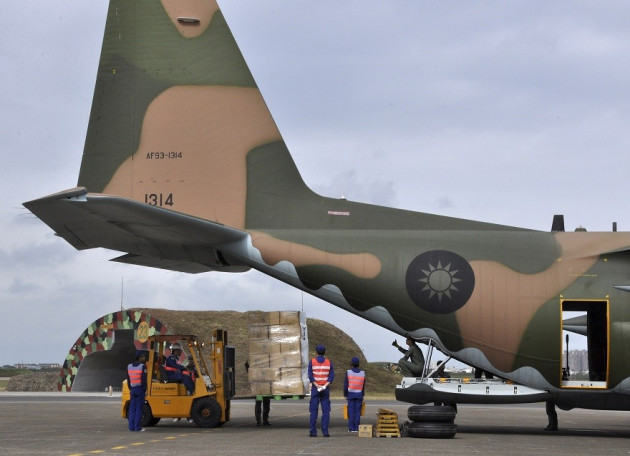 "I have family out there in the Philippines that have survived this, but they really are the lucky ones, as for so many right now the story is so tragically different," Klass said.
Experts predict the damage will cost the Philippine economy up to £15bn (£9.5bn) in total. The United Nations has announced an appeal for $301m in emergency assistance that will be used over the next six months to help rebuild the nation.
IBTimes UK looks at how to donate and how the money will be spent.
British Red Cross volunteers are helping with the evacuation of people in the Philippines since the typhoon hit. They are now trying to get aid to people most in need. Money donated will be used to buy jerry cans to collect and store clean water, to buy tarpaulins to make temporary shelter and to buy hygiene kits for people who have lost their homes.
Donations can be made by PayPal or credit card, or by calling 0845 054 7200.
World Vision is aiming to get life-saving relief to survivors, with volunteer search and rescue teams trying to reach the hardest-hit areas. It is spending funds on blankets, sleeping mats, mosquito nets, food and emergency shelter.
Donations can be made through the website.
Save the Children is working to get supplies to meet the needs of vulnerable children and families in the Philippines. Volunteer Lynette Lim said two out of every five bodies lying in the street were children and that young people are particularly vulnerable to disasters as they can become separated from their families and injured more easily. Money raised will be used to store and purify drinking water, as well as buy household essentials and hygiene kits, including nappies, soap and toilet paper.
Donations can be made online or by phone on 0800 8148 148.
Catholic charity Cafod has pledged an initial £50,000 to the relief effort to help those most in need in the Philippines. Church groups operating in the worst hit areas will provide food, water and shelter to people in need.
People can donate to Cafod online, by phone on 0500 858 885 from the UK or 0044 500 858 885 from overseas. Cheques can also be sent in to the head office in London.
Christian Aid launched an emergency appeal for donations after Typhoon Haiyan. It said £21 could provide enough food for three families for a month, while £40 can buy tarpaulin, blankets, medicine, cooking equipment, torches and candles for families who have lost their homes.
Donors can give money online, by post or on the phone on 020 7523 2046.
Oxfam volunteers are currently in the Philippines providing emergency supplies to those on the islands of Samar, Leyte and Cebu. It is looking to help 500,000 affected people and is preparing to send a shipment of water and sanitation equipment. The charity is also providing tents, plastic sheeting, water filters and pop-up toilets.
Donations are being taken online, by phone on 0300 200 1999, by post or over the counter in any Oxfam shop.
Unicef is providing support for children affected by the typhoon, with funds used to support young people in the Philippines over the next 12 months.
Donations can be made online.
Care's emergency response team is currently assessing the needs of communities affected by the typhoon. Money raised will be used to provide shelter, food and water.
Money can be donated online.
READ:
Typhoon Haiyan: Removing Dead Bodies 'Not a Priority'
Typhoon 'Yolanda' Haiyan: Half a Million Left Homeless in Philippines
Typhoon 'Yolanda' Haiyan: Eye-witnesses Describe Survivors 'Foraging Like Zombies'
Typhoon Haiyan Kills at least 10,000 in Philippine Province Leyte [PHOTOS]