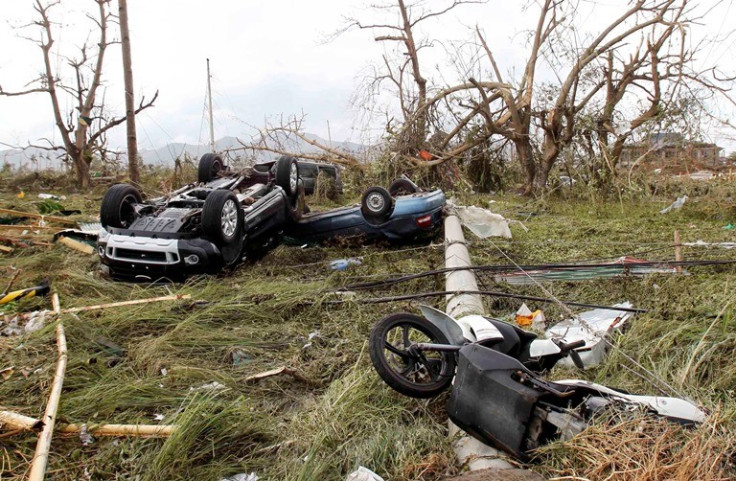 With the death toll from Typhoon Haiyan at 120 and rising, and the storm heads for the Vietnamese coast, locals are preparing for one of the most powerful storms in history.
The full brunt of the storm is scheduled to reach Vietnam by Sunday, and authorities have begun the mass evacuation of an estimated half a million people from the most vulnerable, low-lying regions; ships have been ordered back to port and flights suspended. But what can you do if a typhoon heads your way?
Rescue and disaster preparedness expert Ralph Atienza-Mckenzie, who served in the military and led a local rescue team in the Philippines, says the first thing to do if stuck in the path of a monster storm is to be aware of your surroundings:
"Different procedures would be necessary for different locations. If you live beside a river, if you live beside a mountain slope, things like these. You can do precautionary measures by tying down your home with ropes to hold it down especially if it is one of those Nipa huts. If you are out in the street, you seek shelter. It is important not to stay out in the open because of flying debris. You should stay away from trees, power lines - these are the basics. If you are in a low-lying area seek higher ground because with storms like Haiyan, it is likely that there will be flooding."
Atienza-Mckenzie advises people not to go onto their rooftops in a typhoon, even if there is severe flooding in the area.
"Going to the rooftop during a typhoon is a big no-no even if your surroundings are already flooded because you have to remember that flying debris is more dangerous than a few feet of floodwater. People most of the time do that to attract attention of rescuers but there is an easier and safer way that will bring the same effect. They can use, for example, a white table cloth or blanket and writing in big bold letters getting the message out that help is needed."
However Atienza-Mckenzie says governments must bear much of the responsibility when huge storms cause severe damage and loss of life.
"Even if the Philippines is prone to typhoons, most structures are made out of light materials which in cases like Haiyan, these structures don't give adequate protection. I would like to say that preparation takes months or years and there is a need for the government to actually work on disaster preparedness way before the typhoon season comes."
Unlike the Philippines, at least Vietnam has had time to prepare for the arrival of Typhoon Haiyan. Authorities in Danang and Quang Ngai provinces are evacuating people to buildings capable of withstanding severe hurricanes, including government offices and schools.
Prime Minister Prime Minister Nguyen Tan Dung, who is personally overseeing preparations, has ordered hydro-electric reservoirs to step up safety measures "to limit the consequences in terms of human and materials."