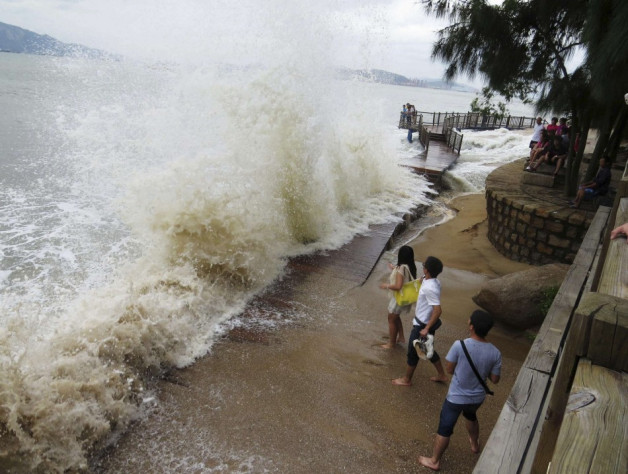 More than 75 Chinese fishermen are missing as a powerful category 1 typhoon sank at least two vessels near the Paracel Islands in South China Sea. Meanwhile, Vietnamese authorities have said they are evacuating tens of thousands of people from vulnerable areas.
Typhoon Twenty, also called Wutip, is the strongest to hit Vietnam this year and it follows Typhoon Usagi, which killed more than 30 people in the Philippines and China earlier in September. The typhoon, with maximum sustained speed of 90 miles per hour, is expected to make landfall on Vietnam's central coast on Monday.
More than 8,000 people in the coastal areas of the Quang Tri province have been evacuated and as many as 35,000 people living in areas vulnerable to landslides and flooding are being evacuated.
Vietnamese authorities told news agencies more evacuations are planned as the category 1 storm is expected to cause flooding and property damage at landfall. They plan to evacuate more than 140,000 people in four other central provinces before Typhoon Twenty makes the landfall.
Several hundred thousands of fishermen have been asked to stay away from the sea as the storm will cause high tidal surges. Thousands of fishing vessels will stay on shore.
Reuters Alertnet had reported that according to data supplied by the US Navy and Air Force Joint Typhoon Warning Center, the point of landfall would be near 16.8 N, 108.6 E. The powerful storm will dump heavy rains on the central highlands and mountainous regions of Vietnam.
In the South China Sea, a dozen fishermen have been rescued, reports said. Xinhua reported that China's maritime authority has upgraded its wave warning from yellow to orange as the 21st typhoon of the season approached landfall.