Typhoon Yolanda Landfall: Philippines President Aquino Warns of Superstorm 'Calamity'
Typhoon Haiyan, locally known as Yolanda, to hit southeast Asian island nation imminently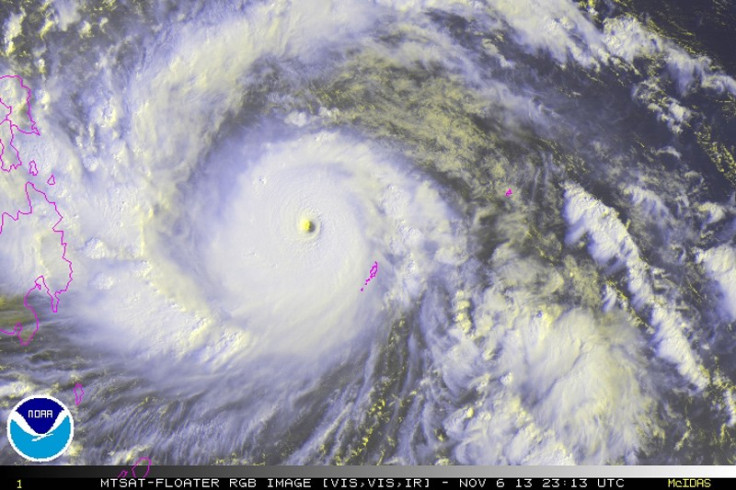 Philippines' president Benigno Aquino III has urged Filipinos to takeevery safety measure possible in the face of a super-typhoon that is due to strike the southeast Asian country.
Typhoon Haiyan, locally known as Yolanda, was making its way towards the central Philippines and was expected to hit at around 1am GMT on Friday.
"Yolanda has entered the Philippine area of responsibility," Aquino said in a televised address. "I thought it best to speak to you to emphasise the gravity of the calamity our countrymen will face in these coming days, and to ask of everyone cooperation and solidarity."
The category 5 storm is the strongest to hit the Pacific this year.
With winds speeds of 225km/h and gusting up to 260km/h, Yolanda was less than 250km southeast of the island of Guiuan and was rapidly moving northwest.
Forecasters say the storm is expected to be stronger than typhoon Bopha, also known as Pablo, that killed more than 1,000 people in 2012.
"Current data indicates that Yolanda will be stronger than Pablo; we pray that because of its speed, it will not linger over any of our provinces and intensify the damage," Aquino, who made his address in Filipino was quoted as saying by the Sun Star newspaper.
"Let us do everything we can while Yolanda has not yet arrived. Let me repeat myself: this is a very real danger, and we can mitigate and lessen its effects if we use the information available to prepare."
Aquino said authorities were ready to face the typhoon and relief goods and evacuation centres had been prepared.
"The effects of this storm can be eased through solidarity. Let us exhibit calm, especially as we buy our primary necessities, and as we evacuate to safer areas. Let us coordinate and cooperate with the authorities. If you already know that you are in a hazardous area, evacuate," Aquino said.
"We have already gone through a lot this year," the president added. "As always, no storm can bring a united Filipino people to its knees. It is my hope that we all stay safe in the coming days."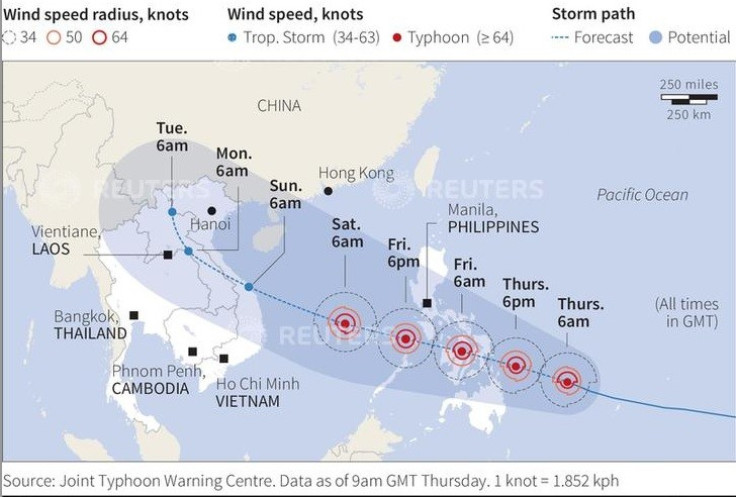 © Copyright IBTimes 2023. All rights reserved.