Tyra Banks: New America's Next Top Model will Include Boys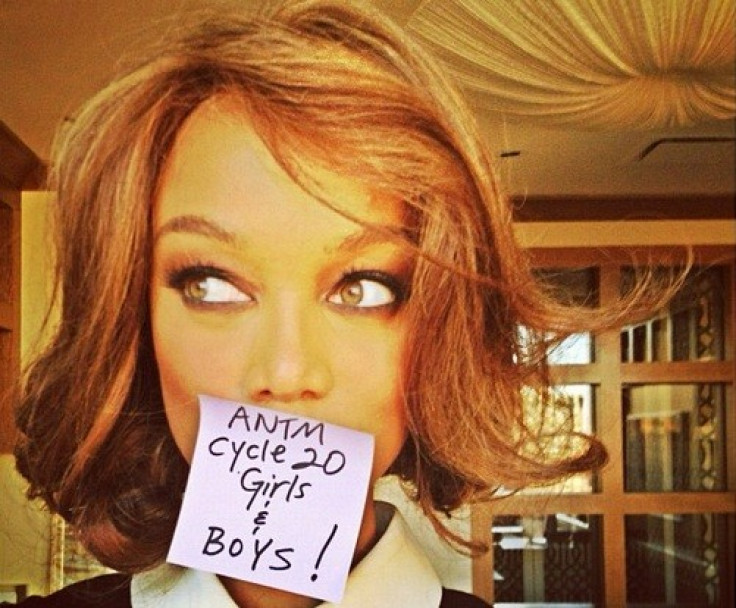 Tyra Banks has revealed that for the first time ever, male models will be competing alongside female models for the title of America's Next Top Model.
The 38-year-old model-turned-TV presenter confirmed the news to fans on her Instagram page by posting a snap of herself with a postit not on her lips. The note read: "ANTM Cycle 20 Girls $ Boys".
She later took to her Twitter page to tell her seven million followers "ANTM 20. Bring on the boys!!!!!"
There had been widespread speculation for months that guys would be joining the girls for cycle 20 of the modelling competition for which premieres in summer 2013.
It follows appearances from a host of diverse beauties including short models, British girls and college girls in recent cycles.
CW, the network that produces the hit show said: "In Cycle 20, for the first time, male models will be added to the group of contestants competing for the title of America's Next Top Model, and will move into the models' house alongside the women.
"Also in Cycle 20, viewers will continue to have a direct impact on the competition by voting for their favorite models though social media, helping decide who gets eliminated and who stays in the running to becoming America's Next Top Model."
The inclusion of male models will come as a welcome change for the show which has found itself engulfed in scandal in recent months.
In December 2011, Angelea Preston was mysteriously disqualified from the America's Next Top Model All-Stars finale in the eleventh hour without explanation.
TV executives have also been accused of exploiting one of the reality show's most vulnerable contestants, Jael Strauss.
Strauss is said to have struggled with a life-threatening addiction to methamphetamine since her 2007 appearance on the programme.
© Copyright IBTimes 2023. All rights reserved.