UAE Paying Football Fans to Cheer on Team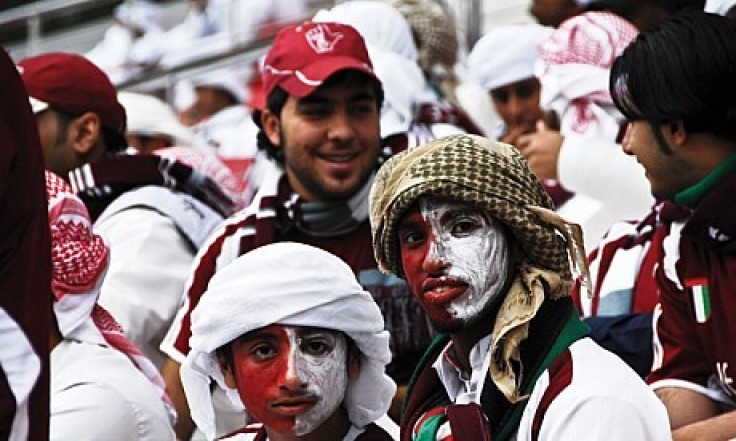 Wealthy bosses of the UAE Pro League are paying fans to turn up and chant at games in the Gulf State.
Each fan who attends a Pro League match is given the equivalent of £8.40 by competition officials - a far cry from the English Premier League, where fans of many clubs are forced to pay over £50 to watch a single match.
As if that wasn't enough incentive for Emirati fans to go out and support their team, supporters are entitled to a bonus if the UAE authorities believe fans have "performed admirably, singing and clapping and chanting throughout the match," according to The National newspaper in Abu Dhabi.
For those fans who struggle with the nuances of chanting and cheering, specially trained supervisors are on hand to provide instruction in how to show support.
The Pro League, which has existed in its present form since 2008, has already attracted a number of big-name stars including Sunderland striker Asamoah Gyan and Australian veteran Lucas Neill. Argentine legend Diego Maradona used to manage Al Wasl - until he was sacked.
Critics have suggested that the need for supporters to be paid is a damning indictment of the standard, and atmosphere, of UAE football. However Pro League vice chairman Abdullah Al Junaibi said the practice taps to an ancient tradition of Arab hospitality.
"We need to realise the short history of football companies in the UAE," he said.
"It was just four or five years ago that they transformed themselves into football companies. However, the mentality and mindset of their fans have perhaps not been transformed completely.
"Previously, as a social club, the football team was seen as part of the extended family of the fans. And in this case, especially in our culture, where we are known to be very hospitable and charitable to our families and relatives, clubs and fans alike do not think that it is right for fans to be paying for tickets.
"Instead, clubs feel that, as part of the family, when they invite fans to come to their home, the club, who are acting like the host, have to treat the fans in the right way."
© Copyright IBTimes 2023. All rights reserved.