A father who killed his two children by smothering them with a petrol-soaked cloth before setting fire to his home has been found guilty of their murders.
Uber driver Endris Mohammed, 47, was convicted of killing his eight-year-old son Saros and six-year-old daughter Leanor following a two-week trial at Birmingham Crown Court.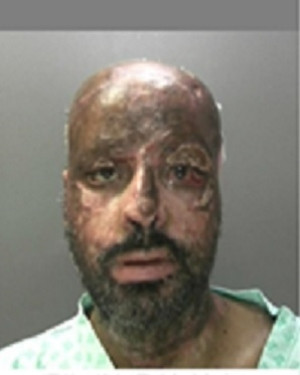 The verdict on Friday (17 November) also saw him convicted of attempting to murder the children's mother, 36-year-old Penil Teklehaimanot. He will be sentenced on Monday.
Mohammed, who still shows significant facial burns having attempted to set himself on fire, showed little emotion in the dock when he was found guilty.
The court heard that Mohammed had killed his children while they slept in the lounge of their home in Hamstead, near Birmingham, on 28 October 2016.
He smothered them with a cloth doused in petrol before setting the house in Holland Road alight and driving off.
Before leaving, Mohammed locked the back door of the house and threw away the keys. He also turned the electricity off to plunge the house in darkness, attempted to break the smoke alarm and damaged the pipe to the gas cooker in an attempt to cause an explosion.
The children's mother, who was asleep upstairs, was awoken by a still-functioning smoke alarm. Neighbours were then alerted to her screams and helped carry the children outside, but both youngsters died.
Teklehaimanot was taken to hospital, but was not seriously hurt.
Mohammed was later found sitting in his Vauxhall Insignia car in Newcastle-Under-Lyme, Staffordshire, suffering extensive burn injuries after setting fire to himself.
He had denied the murders during the trial and claimed diminished responsibility allegedly caused by a depressive disorder.
The court heard he also claimed to have wanted to end his own life because his "hopes for a good life in England" had failed and that he had financial worries. Police inquiries showed the family could have survive off Teklehaimanot's care worker salary.
Mohammed had met Teklehaimanot in 2006 in Kent after they came to Britain from east Africa as asylum seekers.
Detective Inspector Justin Spanner of West Midlands Police, said: "This is an absolutely tragic set of circumstances and my thoughts are with everyone who has been affected."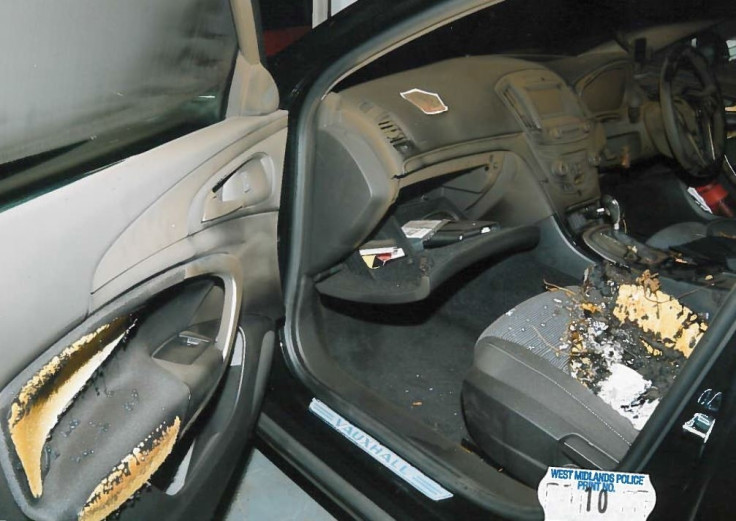 The children's mother condemned her "cold-hearted" husband and said she is devastated by the loss of her two children.
"Saros and Leanor were taken away from me in a way which has had a profound effect and changed my life forever. Their loss has left a gap in my life that will never be filled," she wrote in a tribute.
"It is indescribable pain to lose loved ones in such a brutal manner. All I can say is that there is no bigger pain in this world than this experience. I cannot comprehend how anyone could be so cold-hearted. At a time like this, there are so many feelings - despair, anger, sorrow, confusion and so many questions still about why this happened?
"No one ever thinks that they'll be saying goodbye to their two children. In our faith community we always try to give our young, the very best. They seem too full of life and all the promise of things to come. Their futures stretched out before them - like a book waiting to be read. Saros and Leanor brought so much happiness and joy to my life.
"Saros's teachers will tell you that he was the most polite well-mannered child. He was a pleasure to teach. He was one of the most amazing writers you could ever meet. The other children in school described him as really clever and smart, someone who always got lots of house points, someone who played nicely, was funny, nice, kind, a football fanatic, a son, a brother, a fighter, a fantastic and true friend.
"Leanor's teachers will tell you she was a wonderful, mature girl because she would take on any challenge that faced her to the best of her ability. She would always listen to advice and try to use this to improve academically. She was well-behaved, cared about and had respect for doing the right thing. She always considered the needs of others but was competitive especially when it came to sport. She was a very popular member of her class, a daughter, a sister, a young lady with lots and lots of friends.
"This loss was also felt in the entire community reflected in the huge numbers of people who came to pay their respects at their funeral. When justice has been done the entire community and I can have some closure.
"I hope we'll all gain strength from realising, as we look back on Saros and Leanor's life and we remember with pleasure, the effect they had on everyone in such a short space of time. I am still constantly looking for them both."