Self-driving Ubers forced out of San Francisco as state revokes registrations
Uber began testing its self-driving fleet last week, giving riders the option to book a self-driving vehicle.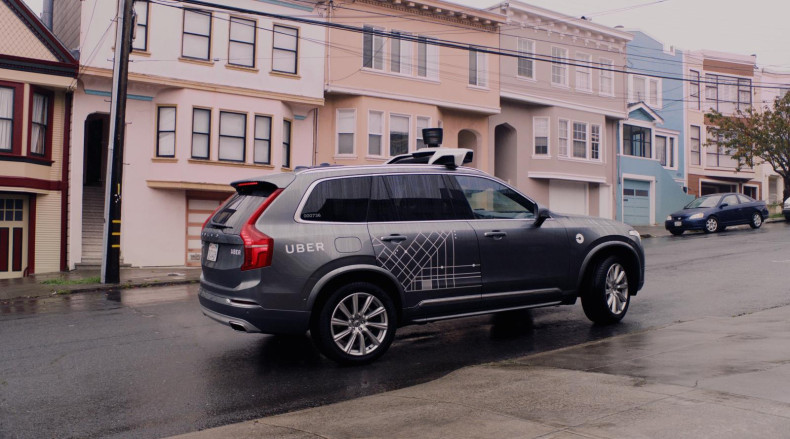 Uber has been forced to remove its self-driving cars from the roads of San Francisco after California regulators revoked the registration of the automated vehicles. The ride-hailing company's decision on Wednesday (21 December) came after a meeting with representatives from the California Department of Motor Vehicles (DMV) and the office of the state's attorney general.
"We have stopped our self-driving pilot in California as the DMV has revoked the registrations for our self-driving cars," an Uber spokesperson said in a statement. "We're now looking at where we can redeploy these cars but remain 100% committed to California and will be redoubling our efforts to develop workable statewide rules."
The company began testing its self-driving fleet last week, giving customers the option to book an autonomous vehicle using its smartphone app. However, the company refused to apply for a $150 (£121) permit from the California Department of Motor Vehicles saying it was not obligated to do so since its self-driving vehicles required monitoring by a driver and were, therefore, not completely autonomous.
"This rule just doesn't apply to us," Anthony Levandowski, vice president of Uber's advanced technologies group, said last week. "You don't need to wear a belt and suspenders and whatever else if you're wearing a dress."
California defines an autonomous vehicle as one that has the capability of "operating or driving without the active physical control or monitoring of a natural person."
Twenty other companies testing self-driving technology in California including Google, Tesla and Ford have acquired the special permits, which require them to provide the DMV with accident reports, for 130 cars.
Uber's defiance sparked a week-long public standoff between the company and state regulators, prompting threats of legal action from the DMV and the state attorney general.
"It was determined that the registrations were improperly issued for these vehicles because they were not properly marked as test vehicles," the DMV said in a statement. "Concurrently, the department invited Uber to seek a permit so their vehicles can operate legally in California."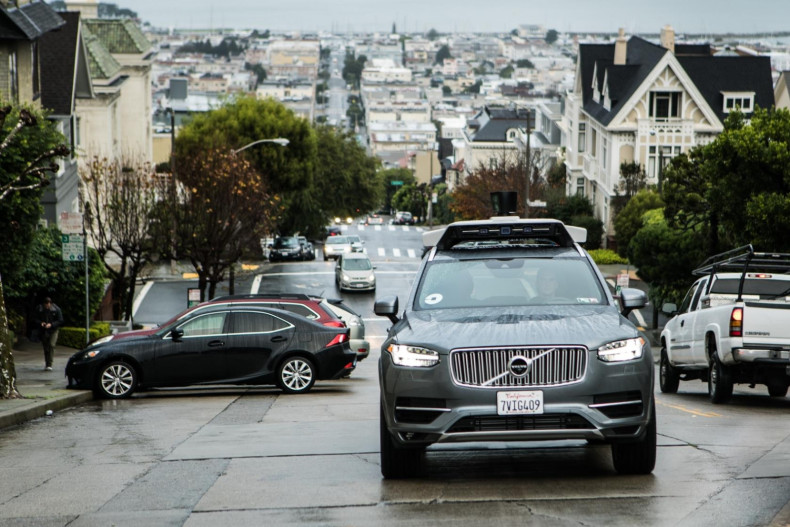 DMV director Jean Shiomoto said in a letter sent to Uber on Wednesday that she would "personally help to ensure an expedited review and approval process," Reuters reports. She added that the "simple and straightforward" process could take less than three days.
Within days of the launch of the pilot programme in San Francisco, Californians spotted multiple traffic incidents involving Uber's self-driving cars. One video shared widely on social media showed one of Uber's autonomous vehicles running through a red light, which the company said was due to a human error, not a software one.
Uber admitted that its self-driving cars also have a "problem" with handling cycle lanes. A company spokesperson told the Guardian that it was working to fix the programming flaw that could prove to be dangerous for the city's cyclists.
San Francisco Mayor Ed Lee said he was pleased with the move by the DMV, adding that he has "always been a strong supporter of innovation and autonomous vehicle development and testing, but only under conditions that put human, bicyclist and pedestrian safety first."
San Francisco is the second testing city of Uber's vehicles after Pittsburgh, Pennsylvania. Uber's test programme in Pittsburgh was launched in September and is still ongoing.