Uber replacing surge pricing with upfront fares in new app version
The lightning-bolt icon and pop-up box notifying riders that fares have been multiplied will no longer be displayed.
Uber is testing a new version of its app that will make it easier for customers to see how much they will pay for a ride by displaying an upfront, guaranteed fare. Rather than asking riders to agree to an estimated "3x" (or some other value) when they hail an Uber during peak hours, the app will simply display a set fare and inform customers that "fares are higher due to increased demand".
The lightning-bolt icon used to indicate surge pricing – periods of high demand when the company charges more to encourage more drivers onto the road – will no longer be displayed either.
"Imagine buying an airline ticket without knowing the full fare until the end of your trip," Uber product managers Arundhati Singh and Dennis Zhao wrote in a blog post on 23 June."Or booking a hotel room online and being told that the real price would be 1.3X. Yes, that sounds odd — but it's what happens with many Uber trips today."
"So in April we began slowly introducing upfront fares for regular uberX trips in cities across the US and more recently in India, with more to follow. To date, hundreds of thousands of riders have experienced upfront fares as part of this rollout."
Two years ago, the online transportation network company introduced upfront fares to UberPool – the ride-sharing company's carpooling service that allows passengers heading in the same direction to share a ride and split the cost – which the company said, made people more likely to ride again with Uber.
"Knowing how much a ride will cost in advance is clearly something riders appreciate: today uberPOOL accounts for over 20 percent of all rides globally," the post read.
Uber's surge pricing feature has continued to be a controversial one with rates skyrocketing as high as six to eight times the price of a normal fare in cities across the globe during bad weather, major events or holidays such as Christmas or New Year's Eve. In 2014, the company agreed to limit surge pricing during extreme weather, natural disasters and emergencies.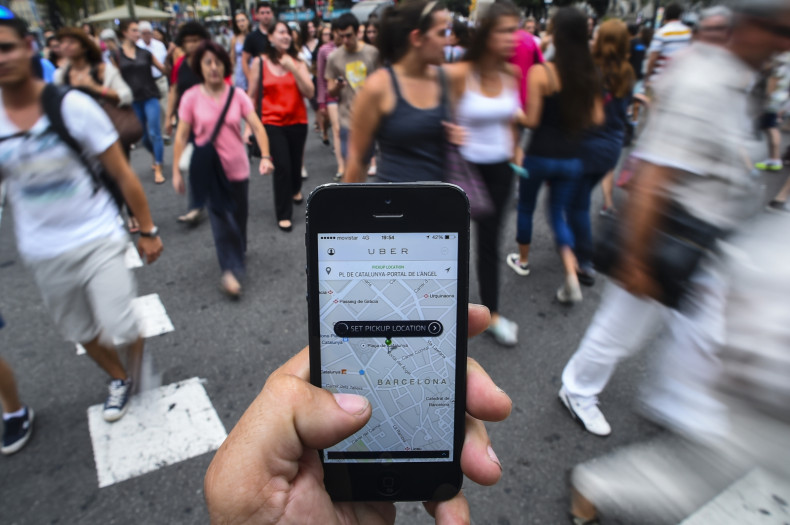 CEO Travis Kalanick had previously defended the company's surge pricing system and said that it was vital to the transportation market and the backlash was just part of the "education process".
"We make sure people see it and understand it before they accept," Kalanick told the Wall Street Journal in 2014. "If they accepted it and then they're upset that they accepted it, I think that's just people getting used to dynamic pricing in transportation."
Uber notes that upfront fares will be calculated based on the expected time and distance of the trip, local traffic and the number of riders and nearby drivers using Uber at the time.
The company has already started testing upfront fares for regular Uberx trips in multiple cities across the US including New York City, San Diego, Miami, Philadelphia, Seattle and Jersey City and five cities in India including New Delhi, Mumbai, Chennai, Hyderabad, Kolkata and Chennai. The company plans to introduce upfront fares in rest of its markets in the near future.