UBS Pays CHF2.5bn in Bonuses - Equal to 2012 Net Loss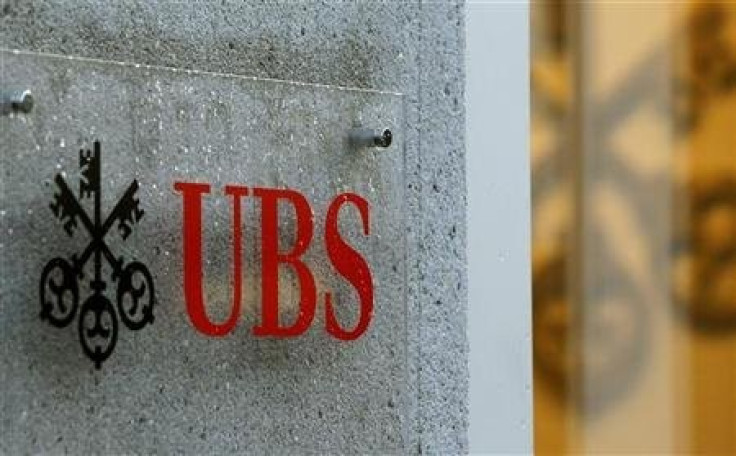 UBS paid employees CHF2.5bn in bonuses in 2012 - the same amount of its net losses that year, according to the bank's annual report and compensation report for the year.
UBS reported a net loss attributable to shareholders of CHF2.511bn ($2.6bn/1.75bn). Pre-tax losses stood at CHF1.77bn.
The Swiss bank revealed that while it had reduced its bonus pool by 7 percent from 2011 and by 42 percent from 2010, the sum paid out still equated to 2012's losses.
"The overall decrease in the performance award pool year-on-year puts it at the lowest level since the financial crisis," UBS says in its compensation report.
"Taken in conjunction with the firm's achievements in building its industry-leading capital ratios and the proposed 50% increase in dividend payments to shareholders for 2012, it illustrates the continuing shift in the relationship between compensation, capital and dividends."
The highest-paid executive at UBS is CEO of Wealth Management America, Robert McCann, who takes home a total compensation of CHF8.6m as he continues "to drive the successful development of the Wealth Management Americas", says the bank.
That sector made "strong progress throughout 2012 and achieved a record pre-tax profit for the year of $873m, an increase of 40% on 2011 and an improved performance resulted from a 9 percent increase in revenues compared with 2011".
UBS's group CEO Sergio Ermotti's total compensation was CHF8.9m in 2012.
The investment banking CEO, Andrea Orcel, will receive a golden parachute worth CHF25m. He moved to UBS from Bank of America Merrill Lynch in July.
Orcel's "replacement award" consists of a deferred cash award of $6.4m and 1,755,691 UBS shares, denominated in Swiss francs, and deferred under the equity ownership plan with a grant date total fair market value of CHF18.5m.
Both the deferred cash and deferred share awards vest in instalments in 2013, 2014 and 2015 and are still subject to the firm's harmful acts provisions.
© Copyright IBTimes 2023. All rights reserved.