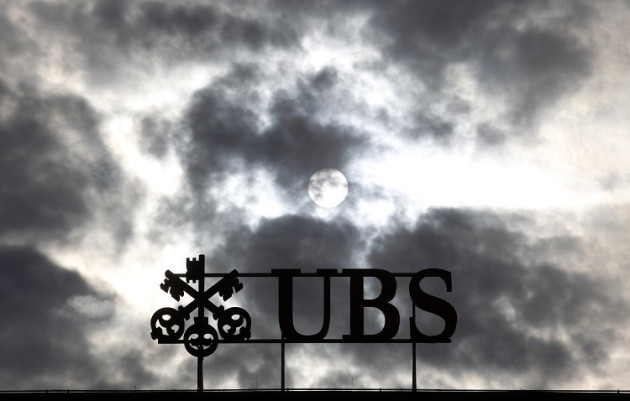 UBS swung back into profit in the third quarter but deferred a key earnings target by a year because of temporary demands to hold extra capital to deal with unresolved legal issues.
According to the UBS' third quarter results announcement, the Swiss banking giant has imposed a temporary 50% capital top up over the next year, in a bid to deal with potential costs of unknown legal probes, compliance issues and other risk matters.
"UBS's ambition to achieve a group return on equity of 15% by 2015 will be delayed by at least one year," the bank added in a statement.
"UBS remains committed to paying out 50% of profits once it has bolstered capital its common equity tier one capital past 13%, expected for 2014."
The bank's third-quarter net profit came in at 577m Swiss francs ($644m, £400m, €467m), reversing a loss in the same period last year.
Analysts' expectations had averaged 537m Swiss francs for the quarter.
Costly Scandals
UBS's investment banking unit in Japan was ordered to pay a $100m criminal penalty after pleading guilty to committing wire fraud in connection to the Libor fixing scandal.
The penalty was approved by US District Judge Robert Chatigny in Hartford, Connecticut.
In December, UBS agreed a record $1.5bn fine with US, UK and Swiss authorities for its role in manipulating a number of key benchmark interbank lending rates.
The UBS Japanese unit also pleaded guilty to US criminal charges by admitting to one count of wire fraud relating to rigging rates in Yen.
Prosecutors accused UBS Securities Japan of colluding to rig Libor yen rates from November 2006 to August 2009.
At the time, the US Department of Justice agreed not to prosecute UBS, apart from its Japanese unit.
Libor valuations directly influence the value of trillions of dollars of financial deals between banks and other institutions.
The benchmark reference rates are used in euro, US dollar and British sterling over-the-counter (OTC) interest rate derivatives contracts and exchange traded interest rate contracts.